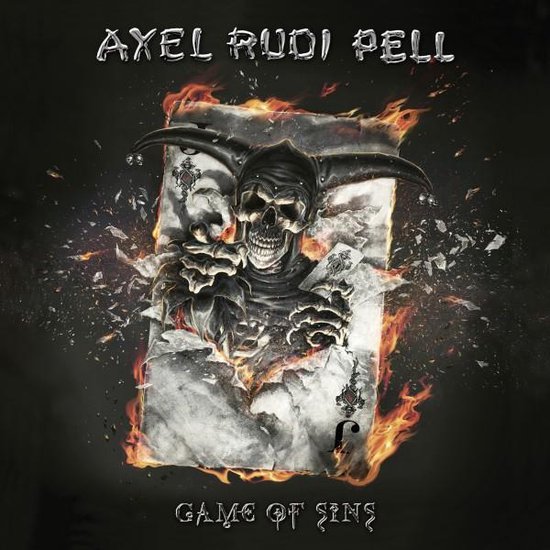 AXEL RUDI PELL-Game Of Sins
Steamhammer/SPV
The year 2016 starts in style with the sixteenth release of German guitar virtuoso Axel Rudi Pell. 'Game Of Sins' feels and sounds familiar if you have been following the career of Mr. Pell. His musical roots can be discovered in the music of Deep Purple, Rainbow, Black Sabbath, Dio and Jimi Hendrix and more than often critics says that the good man repeats himself. I say bullshit!
Pell has found his own little corner in the music world and if you repeat yourself for more than 25 years than you cannot last that long unless your band name is AC/DC. Axel has never claimed that he is trying to re-invent the wheel. Like I said the album sounds familiar with the big difference that this CD does not have any songs that can be described as 'fillers'. All songs are strong, melodic and most of the time epic. The shortest track is 4.58 minutes, the rest is longer with the great title track clocking close to 9 minutes.
As usual the vocals are in the safe hands of Johnny Gioeli, Volker Krawczak plays bass (was a band mate of Pell in his Steeler days), Ferdy Doernberg is the steady keyboard man and since 2013 Bobby Rondinelli (ex-Rainbow) is the drummer. This line-up recorded the DVD 'Magic Moments', the celebration of Pell being active for 25 years under his own banner, released earlier this year. Pell has built up a strong fan base during these years by giving them what they want: classic, melodic hard and heavy rock. Looking forward to the next 25 years!
Oh yeah, if you purchase the Digipak version you will get the Bob Dylan song ,,All Along The Watchtower'' (made famous by Jimi Hendrix) as a bonus track.