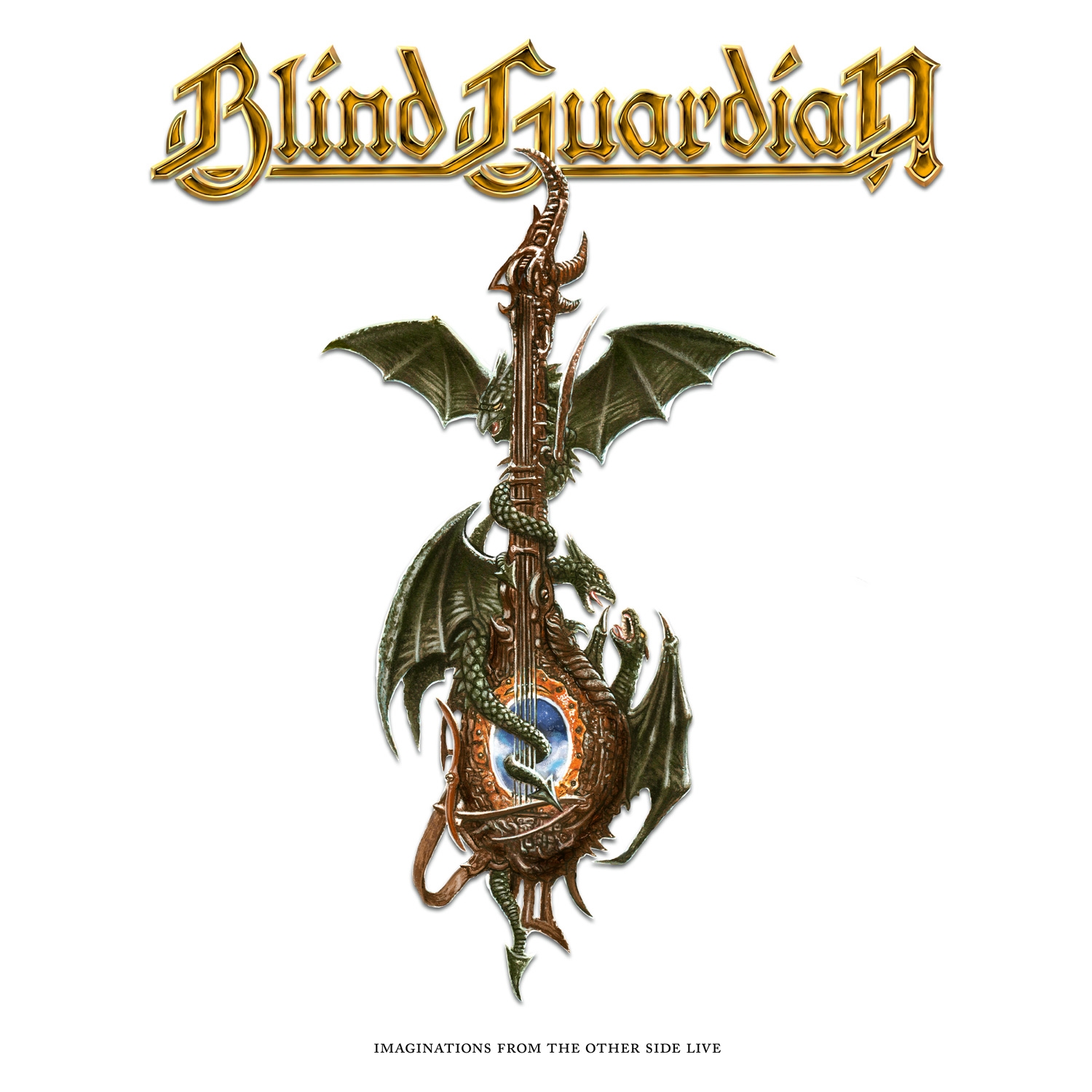 BLIND GUARDIAN-Imaginations From The Other Side-25th Anniversary Edition
Nuclear Blast Records
German Power Metal outfit Blind Guardian celebrates the fact that their fifth studio album `Imaginations From The Other Side', that originally saw the light of day in 1995, was released 25 years ago. So the diehard fans of the band can re-enjoy this classic release with an Anniversary Edition.

Although the album was already re-released a few times throughout the years, the Guardians wanted to give something special to the fans. Therefor this anniversary release is packed with different versions of the original songs.
There is an integral live performance (captured in 2016) of the classic record. The complete 2012 remixed and remastered album. There are some instrumental versions of all the songs, for those who love to do a Blind Guardian karaoke evening, or just the instrumentalist who want to hear the songs without the distraction of vocals.
There's demo versions of the tracks ,,Imaginations From The Other Side", ,,I'm Alive", ,,A Past And Future Secret" & ,,The Script For My Requiem", as well as a orchestral version of ,, A Past And Future Secret".

I'd say the most interesting part of this release is the live section because it is undeniable that Blind Guardian was on fire during this well-captured performance. As most of the fans already will have the original release I guess, I want to recommend the album especially to fans of the power metal genre who are not having `Imaginations From The Other Side' in their collection yet, and of course the earlier mentioned diehard fans don't want to miss out on this one.
Also good to know that this Anniversary Edition will be available on CD, Earbook and as a 2 LP version.