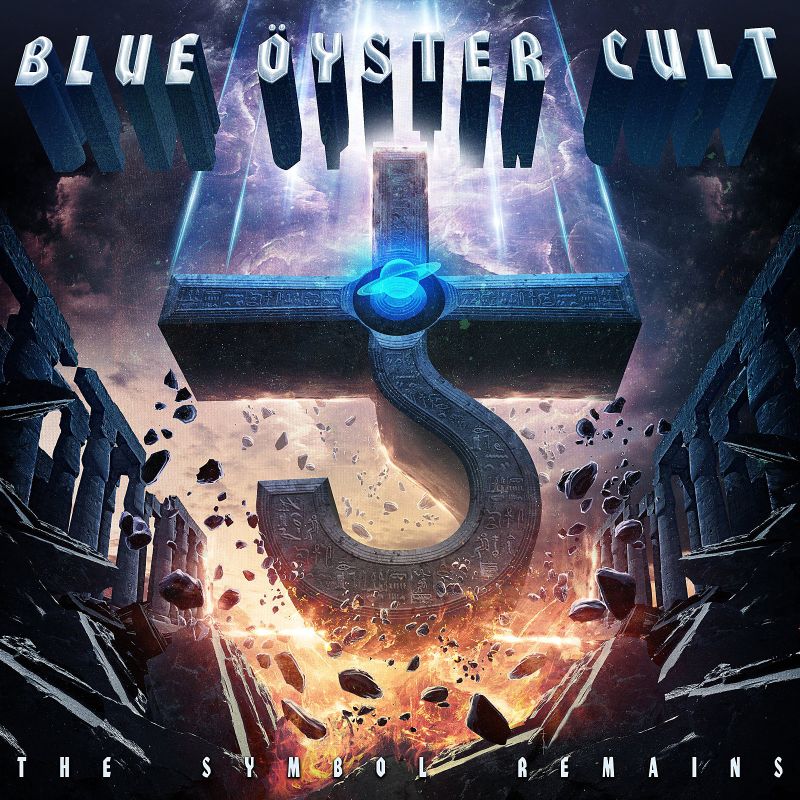 BLUE OYSTER CULT-The Symbol Remains
Frontiers Music srl
The last studio record of the legendary New York based hard rock band Blue Oyster Cult was called 'Curse Of The Hidden Mirror' and was released in 2001. Already then the band around veterans Eric Bloom (vocals/guitar/keys) and Donald 'Buck Dharma' Roeser (guitar/vocals) was suffering falling record sales and the group decided that it was financially not worth their while to record any more new records. Bloom stated in interviews that in due time a new album would see the light of day but only after signing a record deal with Frontiers in 2019 the band decided to record what they had written throughout the years and add some more new stuff.
After the signing of B.O.C. Frontiers did re-release some old material that was recorded again and some live-albums (the band did play live very regularly) but now it is time for a brand new one, basically the first studio release without Allen Lanier (who passed away in 2013) and the first one with guitarist/keyboardist Richie Castellano and drummer Jules Radino who have been in the group for some years now. I must say that I am pleasantly surprised after hearing the fourteen tracks on 'The Symbol Remains'. Bloom and Roeser maybe be in their seventies now (Bloom is going to be 76 in December while Roeser is 72) but both men sound full of energy and are playing and singing like young dogs, ready to take on the world once again. Listen to the raw power of opener ,,That Was Me'' and it is clear that these lads still have a message and still think B.O.C. is relevant for today's rock scene. Okay, there is no track like ,,Godzilla'' or ,,Don't Fear The Reaper'' on this record perhaps but there is plenty of other stuff to get excited about. Like for instance the beautiful and more sophisticated sounding AOR type semi-rocker ,,Tainted Blood'', the relentless ,,The Return Of St Cecilia'' that relies on a solid riff, ,,Edge Of The World'' that rocks solid and ,,Stand And Fight'' that also is dominated by a juicy riff. ,,There's A Crime'' is a more up-tempo pile driver while other songs sound typical B.O.C. as the band has always had a certain recognisability after their mega-album 'Agents Of Fortune'.
Roeser, Bloom and company have managed to keep certain elements of their 'old' sound' intact but also make clear that they have gone ahead with the times. The album overall sounds very crispy and that is thanks to the mix by veteran Tom Lord-Alge. 'The Symbol Remains' has taken a lot of years in the making but at the end of the day the end result is something that this band can be proud of. Blue Oyster Cult still has what it takes and that is way beyond my expectations!
#blueoystercult #hbls #headbangerslifestyle #awayoflife #frontiersmusic