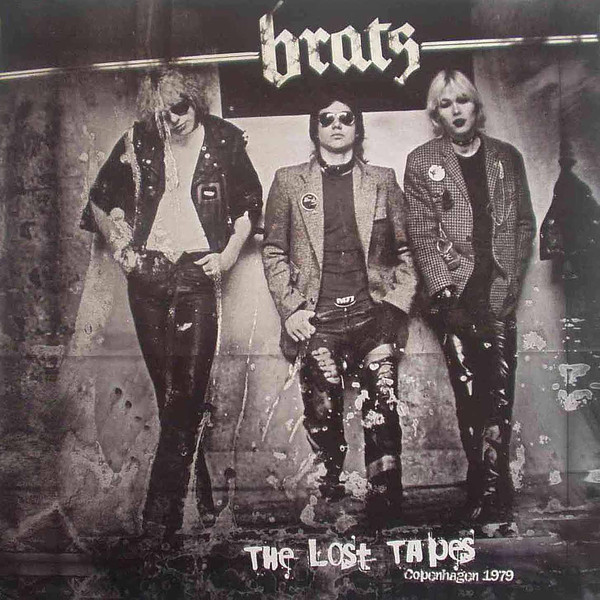 BRATS–The Lost Tapes–Copenhagen 1979
High Roller Records
Copenhagen's BRATS morphed into the one and only Mercyful Fate when a certain Kim Bendix Petersen (aka King Diamond and NOT a part of these recordings) joined them towards the very end of their short career. Before splitting up, BRATS released one self-titled studio album issued by CBS Denmark in 1980 (which has recently been re-issued via High Roller Records). `The Lost Tapes Copenhagen 1979′ pre-dates the group's sole studio effort and offers a unique insight into the inner workings of this pre-Mercyful Fate band. The album contains 16 songs, which, back in 1979, were officially scheduled to be released as the band's début album. So 'The Lost Tapes Copenhagen 1979' is in fact BRATS debut album, exactly as they intended it. Just with a dely of 40 years.
But what can we expect here, except for a bit of history. To me it sounds as a punk rock band that has been captured back in 1979. Nothing more nothing less.
The real value is not so much to be found in these songs or recordings. It's a piece of history that belongs to Hank Shermann/Michael Denner and contributed to their development, which ultimately led to Mercyful Fate. The band that, unlike BRATS, has left an indelible mark on the heavy metal.
I think this release is only for fans that want to collect everything that has to do with the members of Mercyful Fate. Other than this or the historical value, I would not know who is interested in this release.