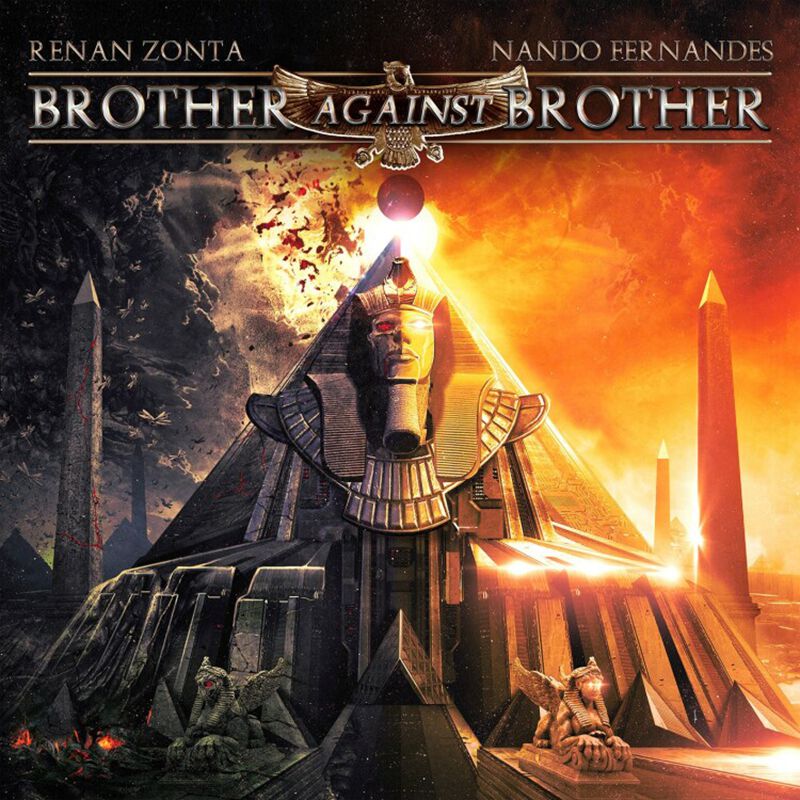 BROTHER AGAINST BROTHER-Brother Against Brother
Frontiers Music srl
Brazilian singers Renan Zonta (Electric Mob) and Nando Fernandes (Sinistra) have been paired up together by the Frontiers staff to record an album written and produced by staff producer Alessandro Del Vecchio who selected drummer Michele Sanna and guitarist Jonas Holmqvist to assist him bringing this project to a good end result.
Zonta already made a name for himself with the impressive debut-album by Electric Mob. Style wise this album has some similarities with the Allen/Lande albums. Melodic hard rock with the accent obviously on the vocal performances of the two Brazilians who combine well together. Both singers are of outstanding class so in that department there is no doubt about the quality. The question is if this album adds anything to what Allen/Lande have already done on several occasions and the answer to that for me is not really. Some songs are really of middle of the road quality, some are really good but as a whole 'Brother Against Brother' is just another product of the factory line it seems.
People that like that first Electric Mob album and are familiar with the Sinistra stuff will surely appreciate the efforts made on this album but for myself it is just too much of something we have heard before.