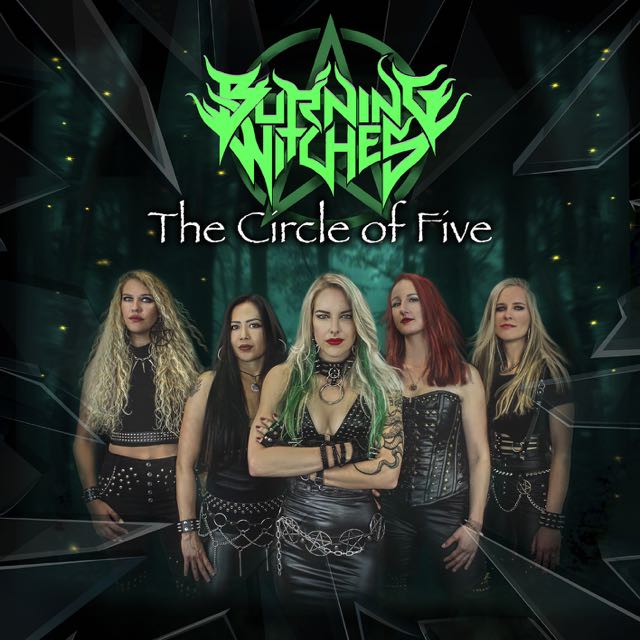 BURNING WITCHES-The Circle Of Five [EP]
Nuclear Blast Records
These witches are the kind that stay busy and keep producing little gifts for their fan base. I think that would be the best way to describe this EP release.
First song on this release is the recently released single of these ladies ,,The Circle Of Five". The other three songs were recorded as part of their "Corona Acoustic Session" and were recorded at the Little Creek Studio in Switzerland. So far, this session was only available on YouTube but the band was asked by many fans to release the acoustic set.
There were also some special guests present for these recordings: Courtney Cox (The Iron Maidens), Larissa (the new Witch on guitar) and Noelle Dos Anjos (Nungara, Alkoholika), so this is a real treat!
The acoustic performance starts with ,,We Eat Your Children" from the 2017 self titled debut `Burning Witches'.
The Witches also perform two songs from their latest release, a stripped down version of title track ,,Dance With The Devil" and ,,Black Magic".
If you are a fan of the band you probably already have heard all the songs that are included on the EP, but I do think it is a great way to stay in touch with the fans that have asked for this release. Personally, I am a big fan of stripped down acoustic performances, so I am very pleased with this EP release. But if you only like the full-blown heavy versions of these songs, maybe this release isn't for you. Just check it out and make up your mind!