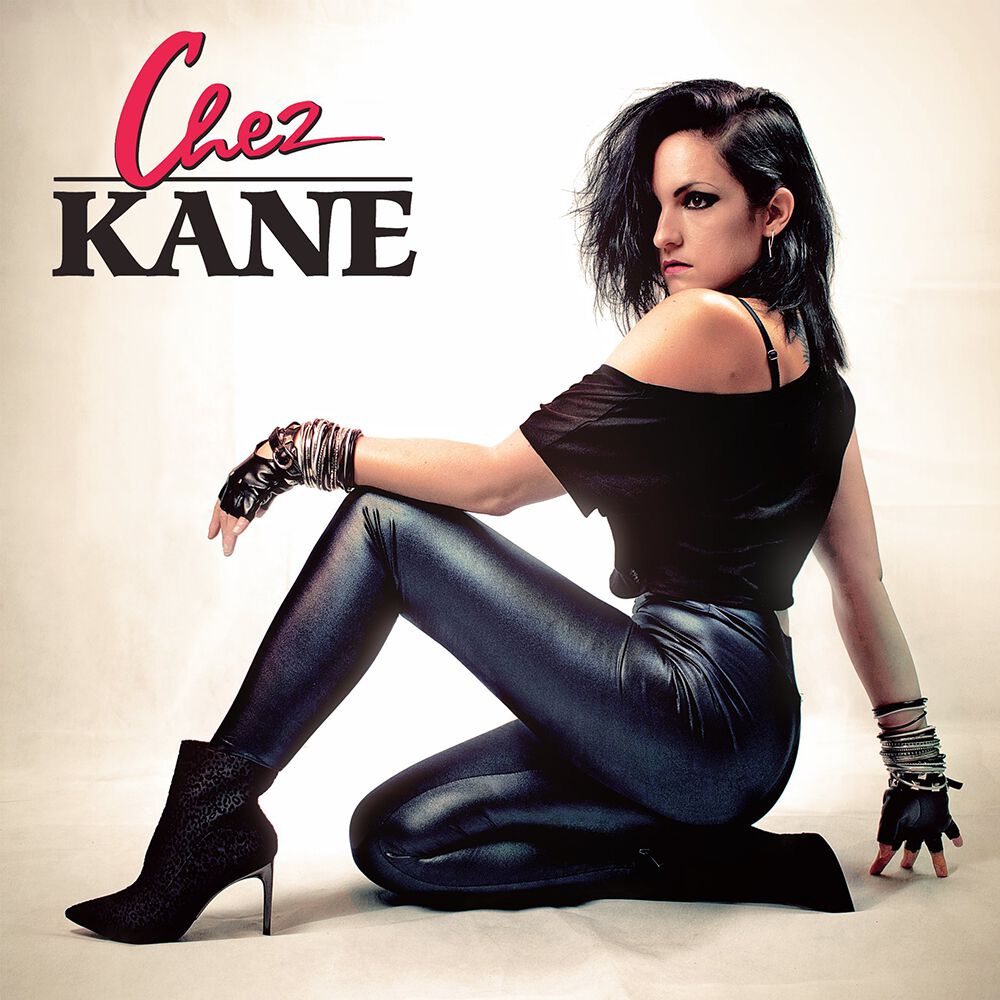 CHEZ KANE-Chez Kane
Frontiers Music srl
Apparently Crazy Lixx main man Danny Rexon does some scouting work for the Italian label and one of the first artist he recommended to Frontiers is British female singer Chez Kane who together with her two sisters has her own band. But for Chez this is the start of a solo career with Rexon being the bloke writing, producing and overseeing this project. Rexon states that if you are into Crazy Lixx you most likely will appreciate this record. Luckily he also mentioned in his comments that this record is different as well as personally I do not hear that much Crazy Lixx in the music.
Yes, it is up-tempo and at moments pompous but the music is very eighties/nineties melodic hard rock with at stages a more sophisticated touch. It is even called more radio friendly but let us be honest, a general radio station hardly plays this kind of stuff. I mean do you hear Lita Ford, Saraya, Femme Fatale, Vixen, Witness or other female fronted bands (with the exception maybe of Heart and Fleetwood Mac) on the radio?
Some tunes like opener ,,Better Than Love'' or ,,Die In The Name Of Love'' have the potential for radio airplay but I am more pleased with the fact that this record has a more straight ahead and no-nonsense rock approach and has an upbeat character. Chez Kane surely can sing and has quite some reach and it is obvious to hear that the songs are purely written to suit her voice. The result is quite pleasant to hear although some tracks have been constructed via the big cliché rock book. That is certainly not meant to criticise the album as songs like for instance ,,Rocket On The Radio'' do have certain qualities. For a debut this is a very decent start. Not sure if Chez in future will have the chance to put her stamp more prominent on the song material. Give it a shot if you are into above mentioned bands as this record is too decent to be drowning in the big sea of releases of which Frontiers is one of the main front runners. At the moment the label is releasing more than six to seven records each month which is a bit much if you ask me. But who knows, maybe 'Chez Kane' will stick….