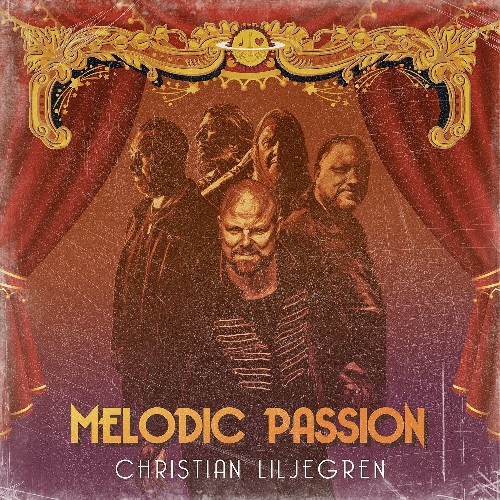 CHRISTIAN LILJEGREN-Melodic Passion
Melodic Passion Records
To celebrate his 50th birthday and the fact that for 35 of them he has been active in the music business, Narnia-vocalist Christian Liljegren decided to record a solo-album with a bunch of friends. The inlay of the CD has a discography of what the singer has done in all these years and it has been quite a journey looking at all the different bands and projects he has worked with.
'Melodic Passion' is a tribute to classic rock and power metal with a sentimental ballad in between. Lyric wise Christian pays tribute to his family, friends and fans. But most of all he pays tribute to melodic music in general. And when you hear several songs he also pays tribute to Deep Purple and Rainbow. Or shall we say paying tribute to the man in black Ritchie Blackmore as his influences are definitely grooved in this record without it being to blatant.
Sometimes the lyrics are quite soppy indeed (,,This Is My Love Song'') while the music is a mix between melodic rock and power metal (,,The Victory'', ,,Salute For The King''). The music definitely gives Liljegren the opportunity to show there is power and melody in his voice, even after 35 years of belting it out. It is not that 'Melodic Passion' is an epic album, far from, but the songs sound honest, they have power where they need it and passion is also a main ingredient. People that know Christian from Narnia and his other main band Golden Resurrection will surely appreciate 'Melodic Passion'.