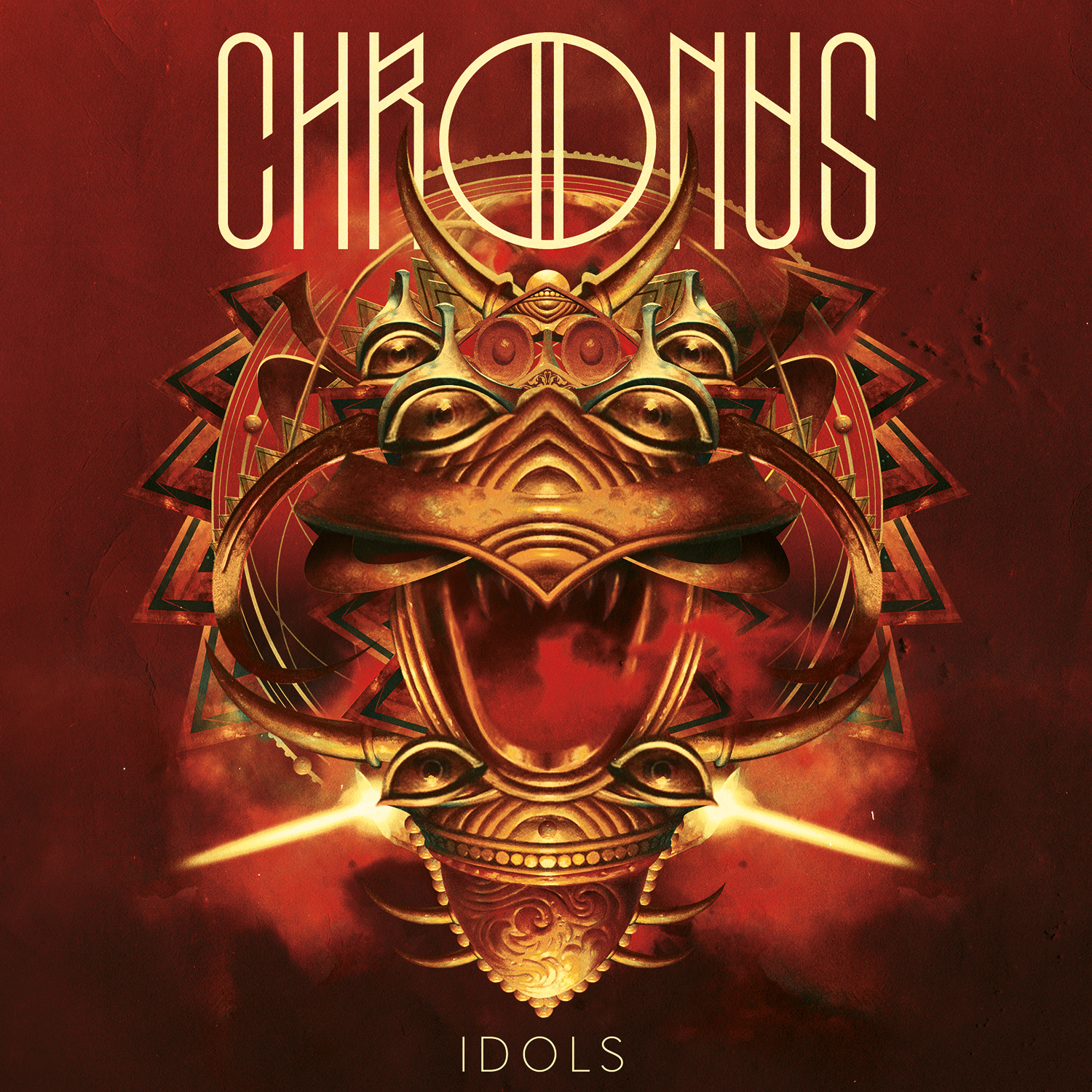 CHRONUS-Idols
Listenable Records
Following their EP and self-titled debut album released, Swedish Chronus inked a deal with Listenable Records leading to this first label effort `Idols'. The astounding logo and exquisite album art immediately catch my attention and most Swedish bands nowadays are very worth checking out.

`Idols' is an album with metal balancing on the fine line with melodic hard rock and pop music. The thrive and combustion is powerful and deeply rooted in classic metal. Whammy guitars and classic hooks and loops combust songs like the opening ,,Mountains Of Madness" and the riff propelled ominous ,,Ghosts". The eclectic opened ,,Shepherd". Signature Ozzy like moaning and whaling vocals add posture to the throbbing sound. Its chorus leans towards the sticky toned Volbeat hymns, without lacking its own style. It's this fuse of melodic rocking elements making the album enjoyable. ,,Heavy Is The Crown" oozes some discomfort with moaning refrains and that same lustre is brought vividly to life on ,,My Heart Is Longing For You". ,,Sun" is a short lived instrumental breaking ice for the excellent ,,Pharos", while ,,Black Water" and ,,Memories" all fit the same pattern packing great marksmanship and impeccable melodies and hooks. Highlight of the album (aside ,,Shepherd") is the title track with its Priest dwelling opening riff and marching drums shooting it into action. Axelsson's vocals feature the typical Ozzy moan, yet also has a little scatting edge making the song gloom. Midway the song marches into towering solos. Whammy and fierce metallic outlined.

Chronus is a band to keep an eye out for. Passionately delivered gloomy metal tracks with contemporary metal ingredients and poppy melodies over nesting hooks. Musically it rock like a Swiss clockwork, sturdy and with appeal. There are inspiring moments with musical finesse on display. The dubbed vocals switch between melodic and whaling tenure adding the right emotion, but also make it the undeniable focal point finding its way to a selected audience rather than a wider scale. But by all means: This Chronus is definitely a band for the live stages and festivals.


#chronus #idols #headbangerslifestyle #hbls #awayoflife