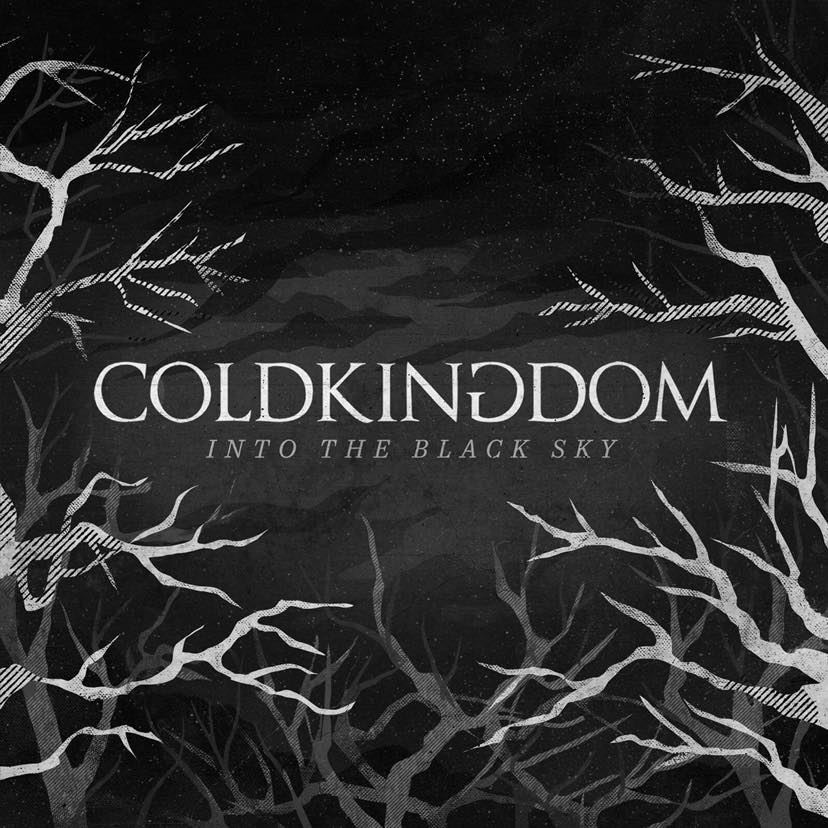 COLD KINGDOM-Into The Black Sky
Independent
Due to the enormous amount of new releases every week this release almost went unnoticed. I am glad it didn't; otherwise I would have missed this very interesting album.
Cold Kingdom was founded in 2012 in Minneapolis, they made two records [EP's] before now. 'Into The Black Sky' is their first full length album with new members, singer Elissa Pearson and keyboardist /back-up singer Collin Pearson.

'Into The Black Sky' is a very modern sounding album that starts off with a short piano intro: ,,Under The Surface'' followed by ,,Desire'', a great song that has Halestorm written all over it. Drummer Chris Morley and bassist Jason Michael lay down the solid and steady foundation, while guitarist Evan Ogaard is responsible for flashy solos and great riffing. The production is top notch, the songs are well crafted, and the band delivers some fine musicianship. Keyboardist Collin Pearson takes care of the tasteful and clever colouring of the total sound with his wife Elissa being the star of the album. Her powerful, emotional voice is a perfect fit whether it be in ,,Devil In Me'' (heavy, melodic, very modern sounding because of the electronic back up voice of Collin) or powerful, aggressive when needed like in the beautifully sung ,,After The Fall''. ,,Volatile'' is the fastest song on the album, with a catchy chorus and ,,Invincible'' sounds a bit like Paramore (but better!). Diversity is key as ,,Left Me Haunted'' starts with a nice piano intro before blasting into the song. Beautifully sung, very passionate and powerful with touches of Evanescence. Something that applies for the whole album are great riffs, catchy choruses and clean singing as in ,,Ammunition'', ,,After The Fall'' and ,,In Your Shadows" (where Elissa hit the high notes with ease). If you are looking for directions where to place Cold Kingdom, think Halestorm, Evanescense, Within Temptation (,,A New Disaster'' with cool vocal lines and great solo), Paramore, Linkin'Park (,,Fear Is Yet To Come''). All in all, 'Into The Black Sky' is an impressive album that deserves to be heard because it ticks all the boxes of a modern sounding rock band. I have high expectations for this band and suggest you should try to catch a copy of the album; you won't be disappointed.


#hbls #headbangerslifestyle #awayoflife #coldkingdom