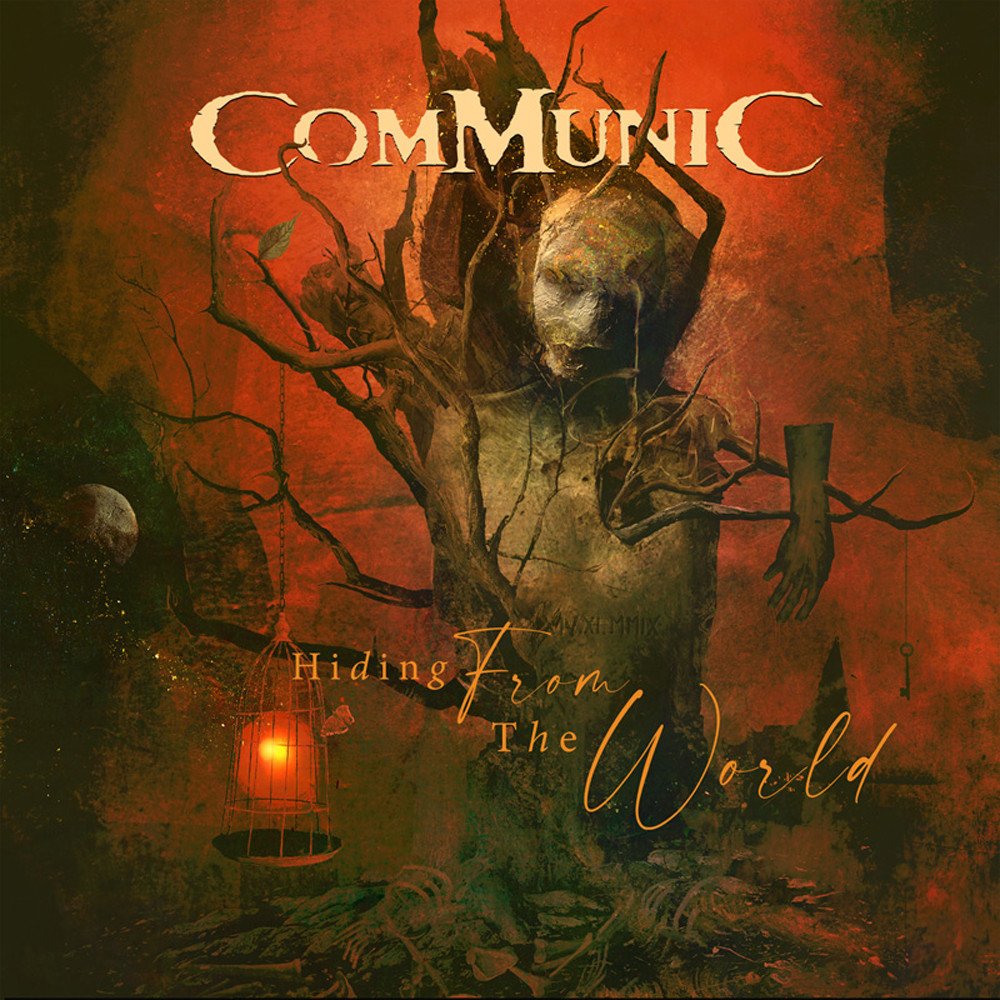 COMMUNIC-Hiding From The World
AFM Records
On their sixth album Norwegian trio Communic, set up around singer/guitarist/composer/producer Oddleif Stensland, paint a grim picture of what state the world is in today. Leaving a glimmer of hope for better times Oddleif Stensland has gone pretty deep in his reservoir writing lyrics that focus on the hopeless state the world of today is in but he still sees light at the end of the tunnel.
The eight songs are in good Communic tradition long, moody, intense, heavy and at some stages drummer Tor Atle Andersen even comes up with a blast beat as well (,,Face In The Crowd'', absolutely one of the best tracks on the album) giving the music a new dimension. Communic can sound desperate if they want to, at any other given moment there could be tension and suspense in the performance. The band never sounds really relaxed on 'Hiding From The World', the intensity in the playing and singing is absolutely in your face, the riffs that the songs are built on are at stages full on as are the singing parts of Oddleif.
There is hardly a moment of rest on this album, it is a full hour intensity galore although there are quite a lot of melodic intermezzos in the music as well. 'Hiding From The World' is quite impressive if you ask me. Listen to ,,Born Without A Heart'' where Communic opens all registers and fires on all cylinders. Combining pure metal with some progressive elements you can say that Communic during the years has created their own style and identity. It is something that you have to be open minded to, as there is hardly any compromise in the determination that the groups puts in the lyrical content as well as the execution of the music. It is a shock wave if you ask me, but one that draws you back time after time again. Not an album that is easy to digest at first but it is one with many hidden treasures that come to the surface slowly but surely each time you give this one a spin. And you will give it a spin as the whole album affair is of the kind that just grips you by your hair and refuses to let go! An ideal album to go in lockdown with….
#communic #hbls #headbangerslifestyle #awayoflife #afmrecords