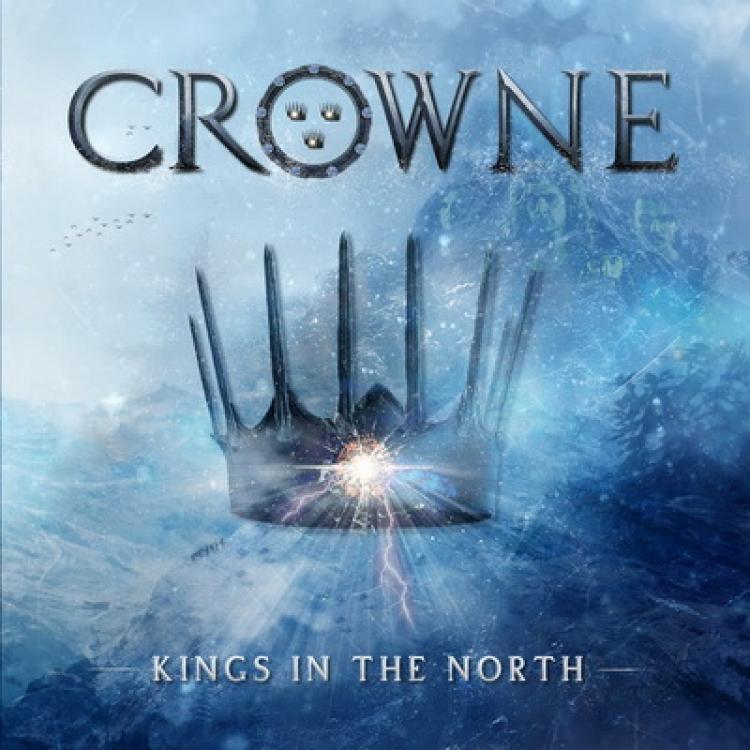 CROWNE-Kings In The North
Frontiers Music srl
When the term super group pops up in a statement for the press I always become a bit cautious. Frontiers-president and creative director Serafino Perugino gets up every morning it seems, has a cappuccino and tries to connect some more musicians together to see if the label can create something new under his supervision.
I am only joking of course but fact is that the label boss has a great imagination and in some cases it really has paid off. I mean Revolution Saints and W.E.T. are two examples of 'super' groups that have proven to be a great combination of individual talents. But to use the term super group for the newly founded formation Crowne might be a little exaggerated. Only Europe's bass player John Levén has built up fame with his group. The other musicians in Crowne are surely very experienced but their names are basically only familiar with people who are deeply involved in the scene. H.E.A.T.'s Jona Tee (guitar/keys/production), singer Alexander Strandell (Art Nation), The Poodles drummer Christian Lundqvist and guitarist Love Magnusson (Dynazty) have been around for some time but let us be honest here… Do they really ring a bell with the general AOR and rock fan? And with a term like super group you always bump up the expectations as well, sometimes to such a high level that people become extra critical when they hear the result.
The eleven songs on 'Kings In The North' are surely worth hearing as the band has a certain melodic rock kick with here and there a undeniable metal edge as well (especially the guitar sound has a certain metal feel) but a lot also depends on the sound and the singer. As far as sound is concerned there is absolutely nothing wrong with Crowne. The songs have balls and Love Magnusson has added some impressive solos. But not all songs are as strong as each other and Alexander Strandell has a great voice but also has the habit of going into the high regions at times and that does not seem to be his strongest point. That is at least how I see it but that does not mean that a fan of ballsy melodic rock should ignore this album. It is quite good and maybe in time (if there is going to be a second album that is) Crowne can become a big name in the scene as the talent is certainly there. Whether that is already going to happen with their debut I am not so sure….