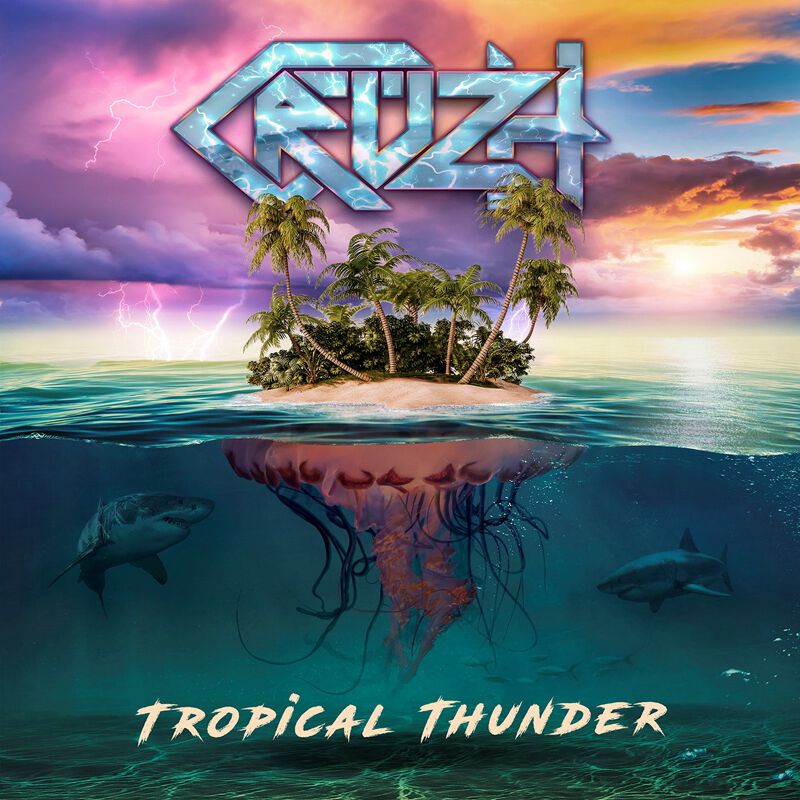 CRUZH-TROPICAL THUNDER
FRONTIERS MUSIC SRL
It has been some five years since the first self-titled album by Swedish heavy rockers Cruzh, who greeted their new singer Alex Waghorn somewhere in 2019 and from that moment on were ready to work on that second album.
'Tropical Thunder' is a very upbeat album that is a cross between heavy rock, some AOR and some party type arena rock. Here and there some of the song lyrics might have a cheesy character perhaps but in general the execution of the songs is enthusiastic while guitarist Anton Joensson has some juicy riffs and solos on offer. Waghorn is a strong vocalist indeed.
The music reminds me quite often of a band like Tokyo Motor Fist. Okay, not always original and sometimes even cliché as well but this band has a certain drive that just works for one reason or another. For fans of the genre a record to check out but I don't believe that Cruzh with 'Tropical Thunder' will become a real familiar and household name. Not bad, not extremely spectacular… Middle of the road with some excellent moments.