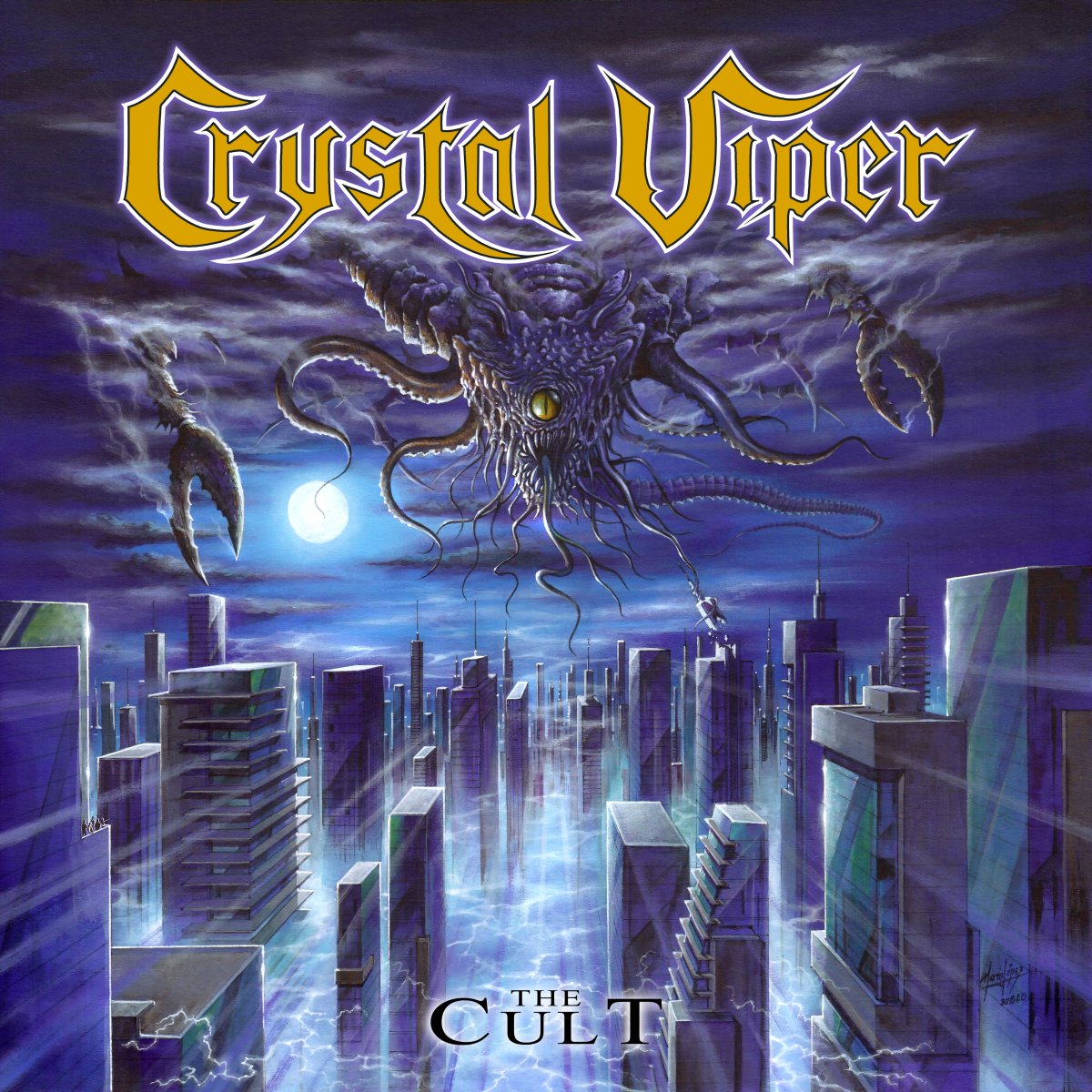 CRYSTAL VIPER-The Cult
Listenable Records
Polish heavy metal outfit, Crystal Viper turns out to be a very productive and hard working band. Their last album `Tales Of Fire And Ice' was released in 2019 and now, almost 2 years later marks, yet again, a new record. `The Cult' is the first release with their new record company, Listenable Records.

After giving `The Cult' a few spins, I think it is safe to conclude that, with this record, Crystal Viper also return from the more melodic approach on the last album, to their more traditional heavy metal song writing style.
Singer Marta Gabriel (also rhythm guitar) and guitarist Andy Wave are still the driving forces behind the band. Back in the 80s Crystal Viper would certainly have earned a high rank in the NWOBHM movement. Or should I say the New Wave of Polish Heavy Metal? Powerhouse Marta reminds me at times of the voice of Lee Aaron. She is a gifted singer/musician who certainly deserves her place in the genre. Just listen to her beautiful piano version of the Savatage classic ,,When The Crowds Are Gone" that she posted early this year for the Keep It True TV exclusive event.
Musically Crystal Viper may not be the most innovative act in the scene, but what they do, they do very well. The songs are all well composed and the love for the earlier mentioned NWOBHM genre shines through all the time. It is not surprising that the bonus covers, King Diamond's ,,Welcome Home" (recorded with a very special guest, guitarist Andy La Rocque!) and Satan's ,,Trial By Fire" fit in seamlessly with their original material, because their own work is carved from the same block of wood.
It is hard for me to pick out favourite songs, because the level of all songs is more or less equal. It is a mix of up and mid tempo songs, with all the elements fans know from this beloved genre. There is roaring drums, flying guitar solos, tempo changes, driven vocals and catchy refrains, and as a bonus the production of `The Cult' is also well done.

The downside of the album is that in terms of being original, it's not all that surprising. The plus side, however, is that the performances are well executed. Crystal Viper has delivered a good and solid heavy metal album with "The Cult", and I think that was precisely their intention. Mission accomplished!!