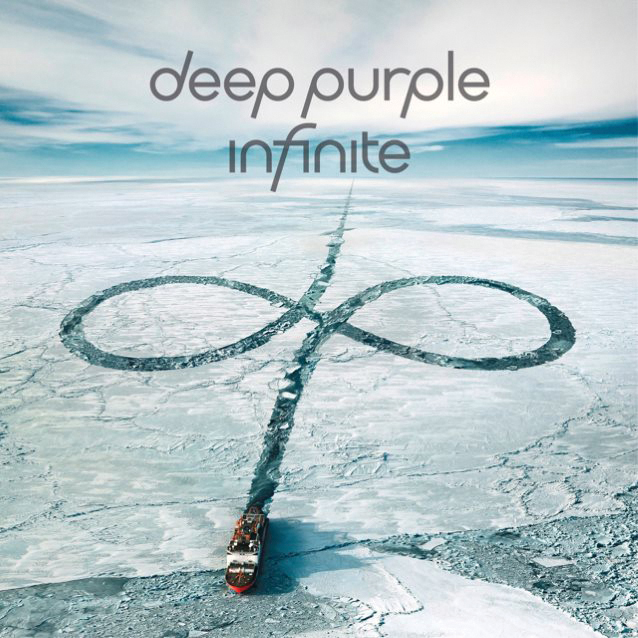 DEEP PURPLE-Infinite
earMUSIC
Can you imagine a future in rock music without Deep Purple being a part of that? I can't. Sure, the back catalogue is enormous and is there for keeps, but it is always fascinating to hear what Ian Gillan, Roger Glover, Ian Paice, Steve Morse and Don Airey have up their sleeve when it is time to present a fresh and new CD. The band has already announced that the upcoming world tour will be the last in their stellar career and it automatically raises the question if 'Infinite' will be their last studio effort. You can almost count on the fact that a live-CD and DVD will be recorded on their tour to be released later, but will that be it? The decision to stop touring is understandable. The guys are not getting any younger, are they? We shall wait and see what happens with these icons of rock and while we wait we can enjoy the songs on 'Infinite'!
If they are going out, then they are doing it with a bang and in style as 'Infinite' is a beautiful rock CD where the band does not hold anything back. Gillan is in fine vocal shape and has not lost his sense of humour (listen to the spoken word piece in ,,On Top The World'' which is just hilarious). I might suggest to keep out a sharp eye for the first two singles ,,Time For Bedlam'' and ,,All I Got Is You'' as those two singles have their own release with tracks that are not on the regular CD. If you are a Purple collector something to look out for. If my info is correct this CD will also be issued in several formats and has a bonus DVD included filming the band while they were recording this album.
Not sure on which format that DVD will be included, but check it for yourself if you are planning on buying this album that has all the typical Deep Purple ingredients like Ian Paice's great cymbal technique, Steve Morse's exorbitant guitar work (his solo on ,,Birds Of Prey'' is just incredible and so typical for his style), Don Airey's brilliant keyboard interludes that makes the songs breathe so much easier and Glover's innovating bass lines all brought together in a solid production by veteran Bob Ezrin (who also worked with the band on 'So What?!') There is a surprising cover of ,,Roadhouse Blues'' (originally recorded by The Doors). 'Infinite' is an overall strong record without any fillers, the quality of the music is at a high level and yet so recognisable. If this should be the last studio CD in the career of Deep Purple, well, it is right up there with the best stuff from their seventies catalogue. No doubt about that in my mind!