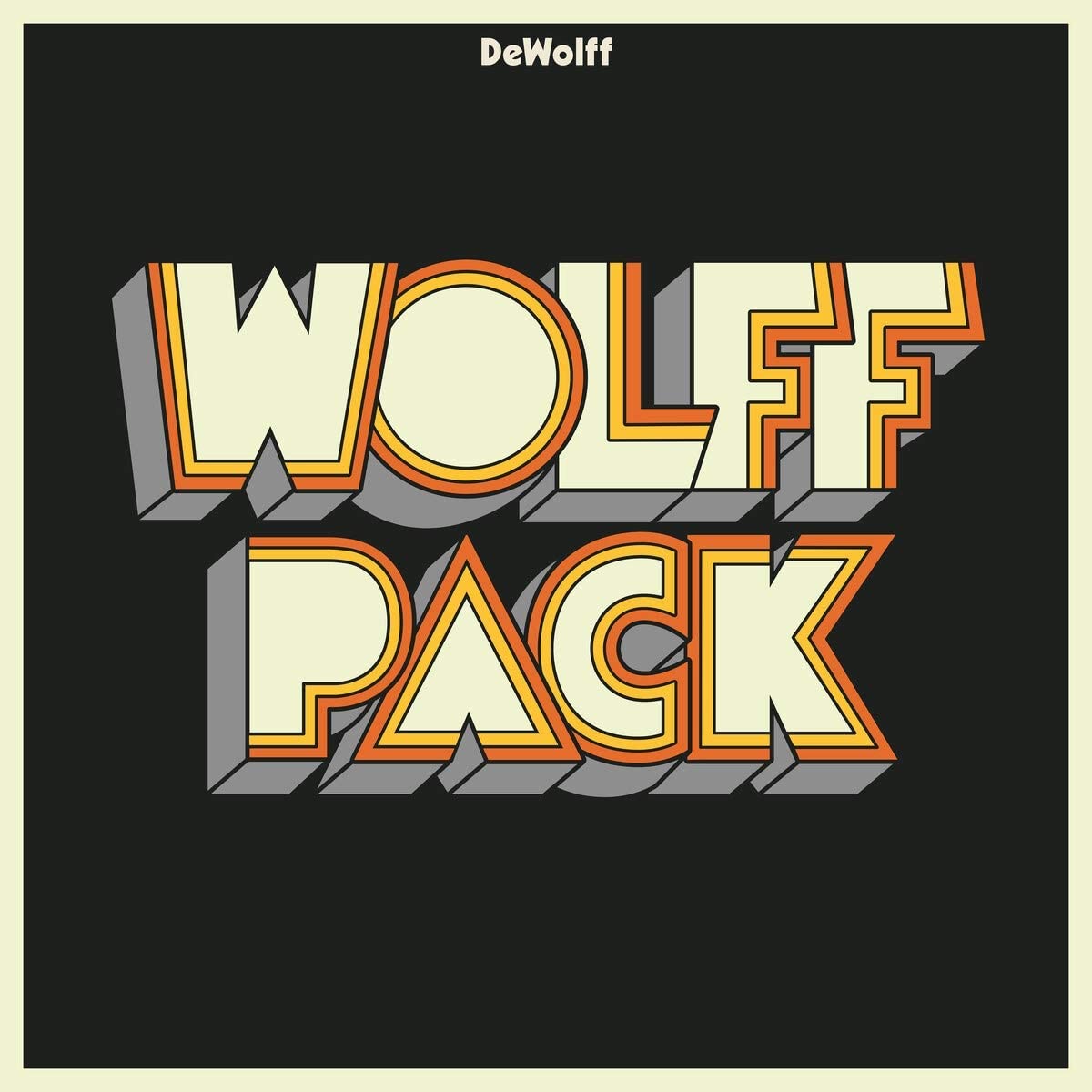 DEWOLFF-Wolffpack
Mascot Records
'Wolffpack' is the 9th studio album of the psychedelic southern rock band DeWolff and if you liked their previous releases then maybe you should first listen to 'Wolfpack' a couple of times before you buy it; not that it is a bad album, but…..

'Wolffpack' contains ten new tracks and features a lot of guest musicians, like for example: The Dawn Brothers (soul rockers), The Grand East (blues rockers), Judy Blank, Broken Brass, Theo Lawrence, and Ian Peres (ex-Wolfmother) on bass guitar. The musical formula of the brothers van de Poel (Luka and Pablo) and Robin Piso (Hammond organ) has not changed much since their last album 'Thrust' and right from the opener ,,Yes You Do", you are already into the well-known DeWolff groove. This swinging opening track features a rather catchy chorus and some soulful passages as well, mainly due to the influence of Peres; but the highlight is the roaring organ solo by Piso! ,,Half Of Your Love" kicks off with an organ intro, but it evolves into a rather mediocre, soul-like singalong song; also featuring certain disco influences….. ,,Treasure City Moonlight" is a funky track featuring the Dawn Brothers, while the run of the mill ,,Do Me" is sung by Theo Lawrence. Fortunately, ,,Bona Fide" is again a true DeWolff track, filled with swampy hooks and riffs, while ,,Roll Up The Rise", featuring The Grand East, is a decent bluesy, southern rock song, which could possible be a live staple for the band. However, all in all I have to say that 'Wolffpack' is not my favourite DeWolff album, sorry guys, as I think that these three top notch musicians can do better than this!!! That does not mean that you cannot enjoy and marvel about some "delicious" guitar riffs, sparkling organ riffs and lots of melancholic lyrics, but I expected a little bit more…

Listening tips: ,,Bona Fide" and ,,Yes You Do".