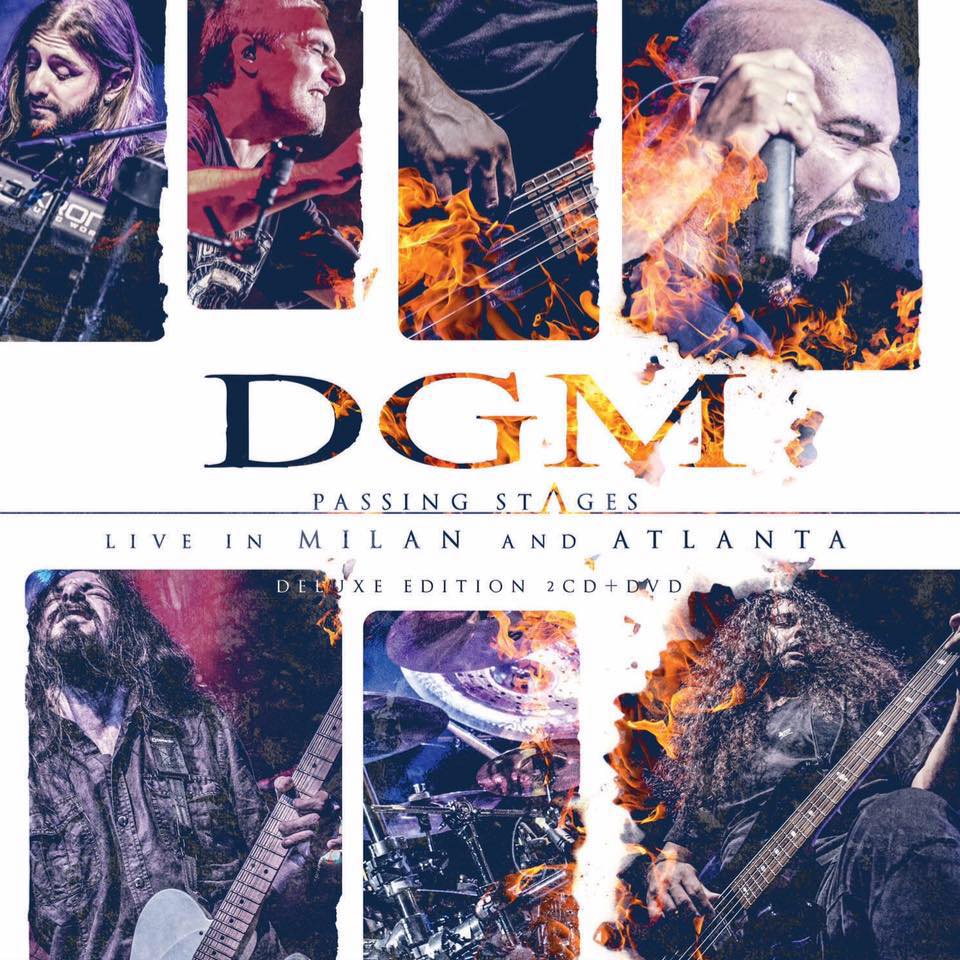 DGM-Passing Stages Live
Frontiers Music srl
Pretty good go this new 2CD / DVD from Italian DGM. The band captures not one, but two shows on this new release and it is especially interesting for fans due to the shows hailing from 2014 and 2016.

Atlanta's Progpower show captures the band held back due to stage limitations but is most interesting with their focus on obvious 'older' releases. The set list build around 2009's `Frame' and the excellent `Momentum' (2013) release, it displays the band on their musical journey and thrive towards their current standings. Their growth as performers isn't as eminent as their growth as songwriters as proven on the 2016 concert. We get introduced to DGM playing their top game in front of an enthusiastic Italian (home) audience. Frontiers' Metal Festival in Milano was an excellent setting for them with `The Passage' under their belts appealing to a wide audience. DGM's vocalist Marco Basile is an excellent vocalist and his engagement with the audience is spot on. His interaction is sublime as is his remarkable voice. Simone Mularoni is his counterpart vocally but foremost an impeccable guitar player. All captured in crystal clear images on a large stage setting. A big difference with the Atlanta show where we literally see the band tied to their square foot. Nonetheless they enthuse their crowd and in all honesty: is there anyone disliking the band?

DGM delivers a melodic portion of progressive metal precise and with untamed passion. It's more melodic than metal and more progressive than melodic. It's simply hard to pin point but that makes DGM such an excellent band to enjoy. Musically the band has grown over their long career. `Passing Stages Live' is an excellent display of a wonderful band that manages to string together one classic on another. It's also a perfect introduction awaking those unfamiliar with the band. It captures the band perfectly and showcases their abilities and craftsmanship and it holds you close to the atmosphere of the show making the listener and viewer part of the experience.

Only thing I frown on is the fact that during the Milan show Marco engages with the crowd in native Italian which I do understand being in Italy, but with this being projected as an international release, they should have decided otherwise… perhaps.