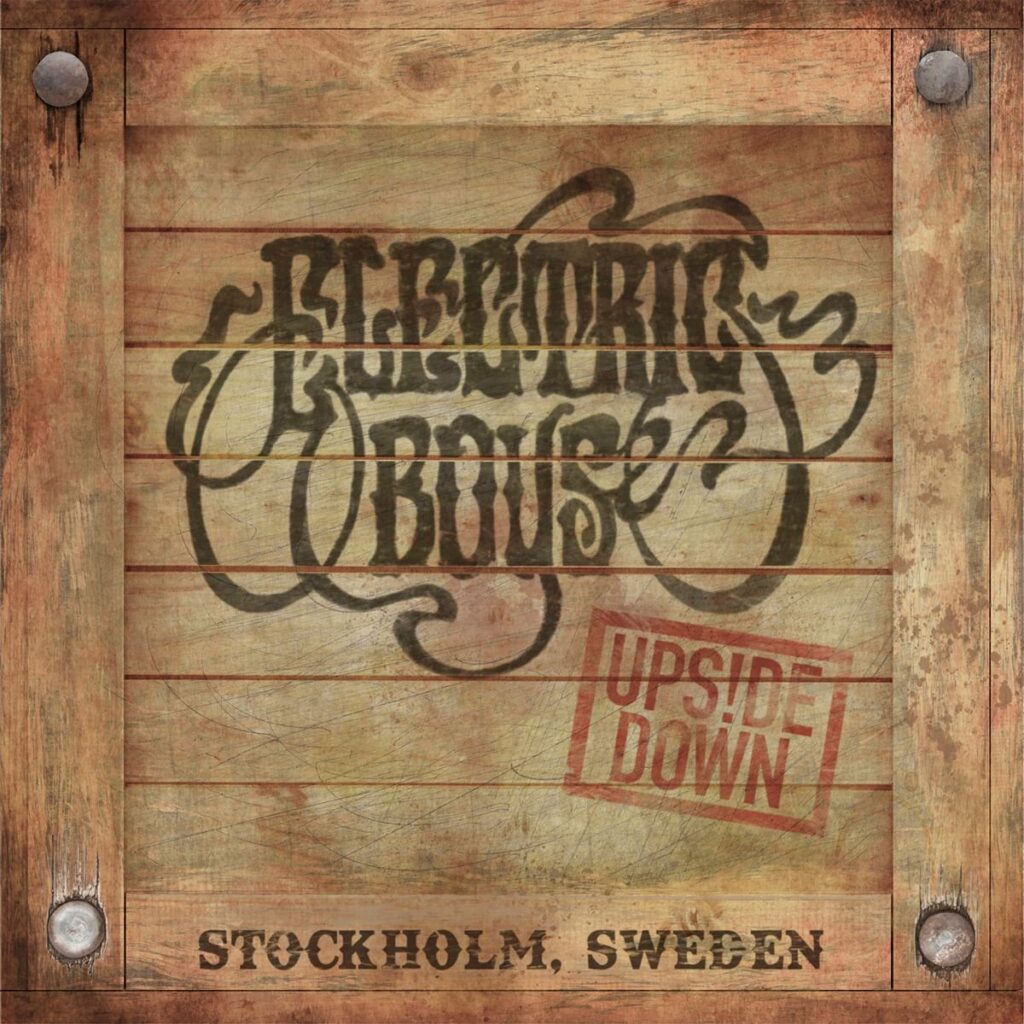 ELECTRIC BOYS-Ups!de Down
Mighty Music
Less funky, more rocking and with a lyrical concept. See here in a nutshell a short description of the latest fruits of labour that Swedish rockers Electric Boys have managed to put together during the pandemic.
Because of travel restrictions yet again drummer Niclas Sigevall was not able to participate so once again The Quill-basher Jolle Atlagic helped out his friends Conny Bloom (guitar/vocals), Andy Christell (bass and with Conny co-founder of the band in the late eighties) plus guitarist Martin Thomander. Armed with a lyrical concept about the human spirit and ability to deal with difficult situations to fund hope and love the boys have come up with a musical cocktail that according to the musicians stretches out from fifties rock and roll, to Jimi Hendrix, Deep Purple, David Bowie, Sisters Of Mercy and The Beatles.
Can it be more diverse? When you listen closely some The Beatles features can be heard on a track like ,,She Never Turns Around''. But above all it seems to me that Conny Bloom and company have added more energy and versatility to the musical mix. The instrumental opener ,,Upside Down Theme'' is for instance going at various directions while songs like ,,Globestrutter'' and ,,The Dudes & The Dancers'' are very different when you hear energetic rockers like ,,Never Again Your Slave'' or ,,Tumblin' Dominoes''. This album is a potpourri of styles but it is not that Electric Boys takes you on a journey where you soon lose focus, interest or direction.
Electric Boys is first and above all a rock band but they like to put things 'Ups!de Down' once in a while like they have done ever since that 1989 debut album 'Funk-O- Metal Carpet Ride'. Electric Boys might never reach the big time status but their music is fun to hear like the very energetic rock and roller ,,Twang em' Kerrang Em'. A song with a heavy edge yet it could have been a David Bowie thing as well. Electric Boys' stuff is fun and entertaining! Listen to closer ,,Interstellarfella'' and you'll catch my drift! Definitely an album for the more broad minded rockers.