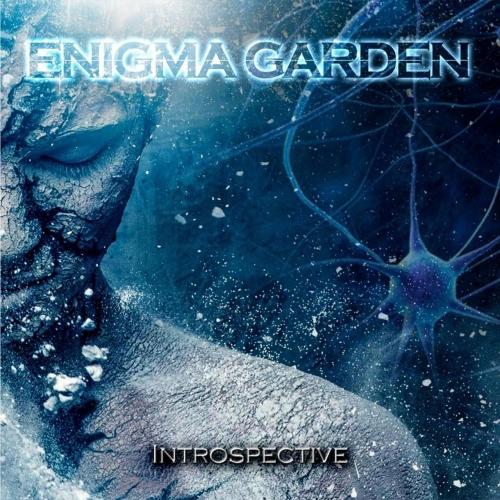 ENIGMA GARDEN-Introspective
CD Baby/Independent
Frequently browsing the www makes one stumble onto new bands and releases. With the market currently moving into the indie direction I was browsing CD Baby's pages and stumbled upon Brazilian Enigma Garden's 3 track EP. The quartet, founded in 2015, consists of guitarist Lucas Toffoli, Douglas Muller on bass and Fernando Rizzo [drums], and vocalist Angelo Parisotto.

What the band has to offer is Dream Theater and Angra influenced melodic progressive metal with impressive melodies and musicianship. Given the above, it's not hard to like the bands well-crafted songs. Long running melodic metal tracks, with impressive hooks and progressive breaks take you on a journey through intense and impressive musical scenery. Bass is Myong-like brilliant and the drums are impressive and driven. Above all, the difference is made by Toffoli's undisputed guitar shreds and soloing. His comforting sound is finger licking and insanely spectacular. The 7-minute running opus ,,Gates Of Kairo'' is drenched with emotional runs down the fret board and has an impressive melodic chorus in which Angelo shows his best. Overall however the vocalist has to work to hard to keep up with the emotional twists and turns the band offers. His mid range is okay and fits but he stands very isolated and is forced into unnatural lower regions. Pitching high he fails more frequently.
,,A Dramatic Beginning'' opens with serene piano to unload a beautiful melody and shoot into gear 2 minutes in. Staccato guitars pull it forward and the steep drum breaks enlighten musical craftsmanship. Parisotto lays down a solid performance with smoothening intensions. Keyboards pump up the sound and the song dies out just before you're expecting a Grande finale. It's intense and beautiful, and withers before blooming.
On ,,Flawed King" the band returns to their roots with another [almost] 8 minutes long rollercoaster ride of progressive outbursts. Impressive guitar melodies over a wall of keys, with diversity and thrive. It's an epic monster bold with melody. Toffoli shows his top marksmanship. Guitars and drums urge with impressive time changes and steep turns, throwing listener off frequently. The stop-motion mid section is of Watch Tower magnitude and brings back memories of Dream Theater's best work. It's hard to predict without a lush melody smoothening your emotion as the band dives into a deep swirl of progressive emotions. The unpredictability of Enigma Garden is exactly what makes the band interesting. That, and their keen feel for impeccable melodies.

Parisotto is the weakest link of Enigma Garden and has to flex his vocal chords to fence off the intense song structures. He has potential, but frequently hits the wrong notes at the wrong time. He would benefit from different vocal lines as well as a vocal coach to guide him through. On the melodic choruses he is the right guy, but his low register and his high pitches are to forced and far from flawless. The band is at square one and "Introspective" is a fine piece of work. With guidance from the right producer/arranger Enigma Garden is a band to keep an eye out for.
Listen in!