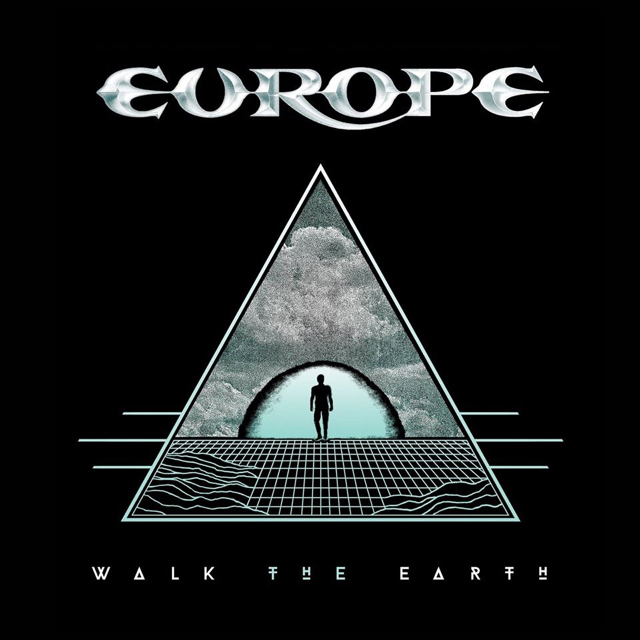 EUROPE-Walk The Earth
Hell & Back Recordings/Silver Lining Music
Finally, I will confess that I have always liked Europe, and yes, even their "bittersweet" ballads like ,,Carrie" or ,,Open Your Heart"; they have always been my guilty pleasures, just like all ABBA songs….. When Joey Tempest and Co. released 'Start From The Dark' in 2004 it became clear that Europe was not just only a "pop" band, but that they had evolved into a great rock band. 'War Of Kings', which came out in 2015, was probably Europe's best rock album so far, featuring excellent rock tracks dominated by the great vocals of Tempest and the brilliant, but still underrated, guitar work by John Norum.
'Walk The Earth' is Europe's 11th studio album and to cut to the chase I can straight away say that it is a worthy follow up of 'War Of Kings'. The new album features 10 new tracks and if you are a fan of their music you probably already know the first single called ,,Walk The Earth", a classic Europe song, with lots of melody and a catchy chorus; a live killer track without any doubt! The opening song, being the title track and first single, has an instant appeal and sets the tone for the rest of the album. Unfortunately this means that there are no real musical surprises on 'Walk The Earth', but who needs them if you can enjoy excellent tracks like ,,The Siege" (with mean howling guitar solos), ,,Haze" (a heavy mid-tempo rocker), ,,Wolves" (great heavy riffs) and ,,GTO" (fast hard rock with great guitar solo). Guitar picker John Norum shines again on this album, as his solos, riffs, hooks and melodies seem to become better with every album. He "proves" this in the final song, the longest track of the album called ,,Turn To Dust", where Norum's guitar work is utterly brilliant.
'Walk The Earth' is of course a must for Europe fans, but also for people who like their hard rock music to be melodic and diverse. To me the only "weak" song is the rather predictable power ballad ,,Pictures", but that one is "saved" in the end by the magical solo of Norum. With this new album Europe has established itself as a really exciting modern temporary rock band, hats off for these Swedish rockers!!