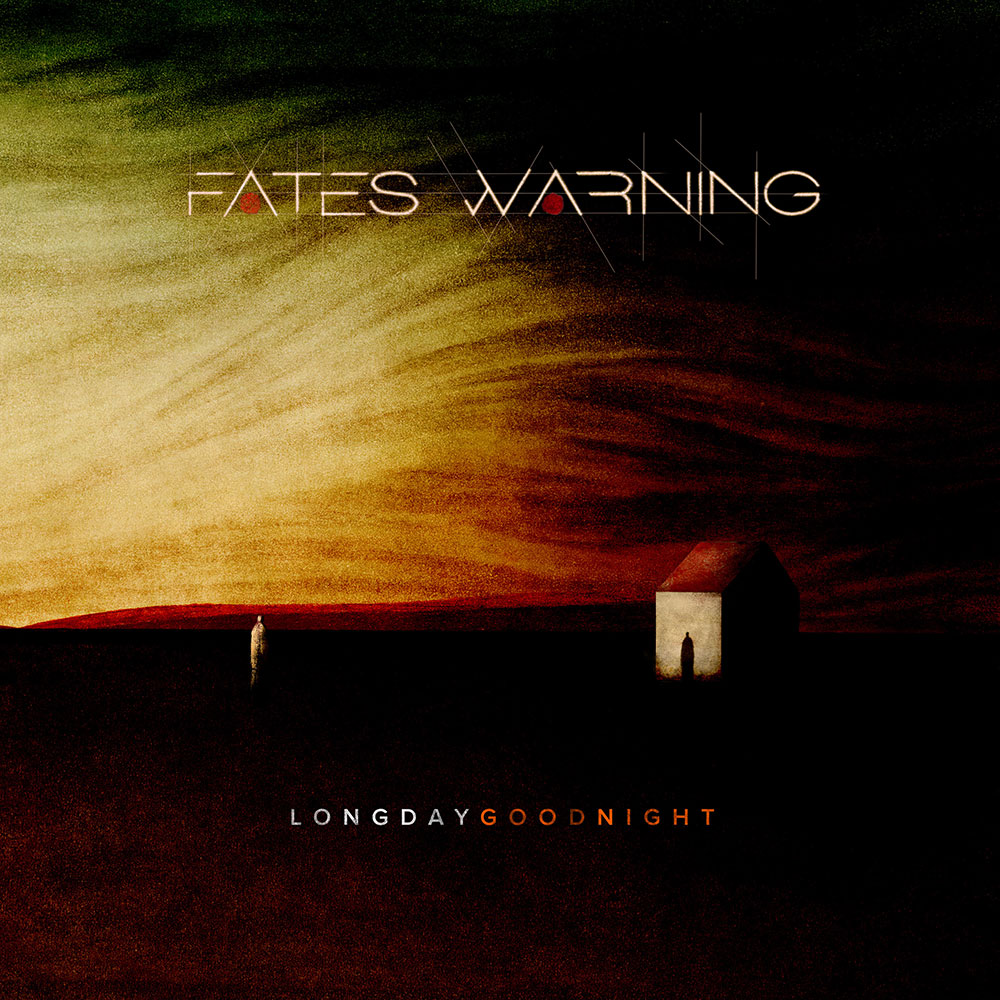 FATES WARNING-Long Day Good Night
Metal Blade Records
Last year singer Ray Alder released an astonishing solo-record entitled 'What The Water Wants' and it was just a matter of time before there would be a new band album of Fates Warning. Alder and guitarist Jim Matheos have been working long and hard on the songs and the recording process surely was not easy. Jim and bass player Joey Vera (who is also active in Armored Saint) worked from studios in Los Angeles while Ray who lives in Spain was forced to sneak into a studio in Madrid while he was supposed to be in lockdown, basically camping out in the studio trying to record his vocals in time as mixer Joe Barresi had other projects waiting so there was a timeframe in which everything had to be finished otherwise the release of the 13th Fates Warning studio-album would have to be delayed.
Using some guests as well like touring guitarist Mike Abdow and Porcupine Tree drummer Gavin Harrison (on two songs) it must be said that Matheos and his band have left no stone unturned as 'Long Day Good Night' is full of variation, has some different sounds but all in all is unmistakable Fates Warning through and through. Afraid of delivering the same old same old Matheos and Alder dug deep in the reservoirs. The result is a 72 minute journey that at all times is enjoyable, recognisable and entertaining. The album is moody, yet upbeat, has some long epic songs like ,,The Longest Shadow Of The Day'' that showcase all the ingredients this band has to offer. Since Ray Alder took over the microphone this band has been on a steady and intriguing musical journey and 'Long Day Good Night' is in a way a sort of a pinnacle point in their career.
The more often you inhale the atmosphere that the songs have, the more you realise how focussed the musicians were on making the best possible album in uncertain and difficult times. The lyrics of the track ,,Now Comes The Rain'' more or less describe the times we are all in today. Nothing is certain…. What is certain is that Fates Warning on this release have found the perfect match between dynamic songs and more warmer and (if you want) more experimental moments like using a full string section in ,,Under The Sun''. Add to that the emotional vocals of Alder and it seems that the picture is complete especially now the band is back 'home' with Metal Blade Records where their recording history began in 1984. In more ways than one Fates Warning has come full circle!
#fateswarning #hbls #headbangerslifestyle #awayoflife #metalbladerecords