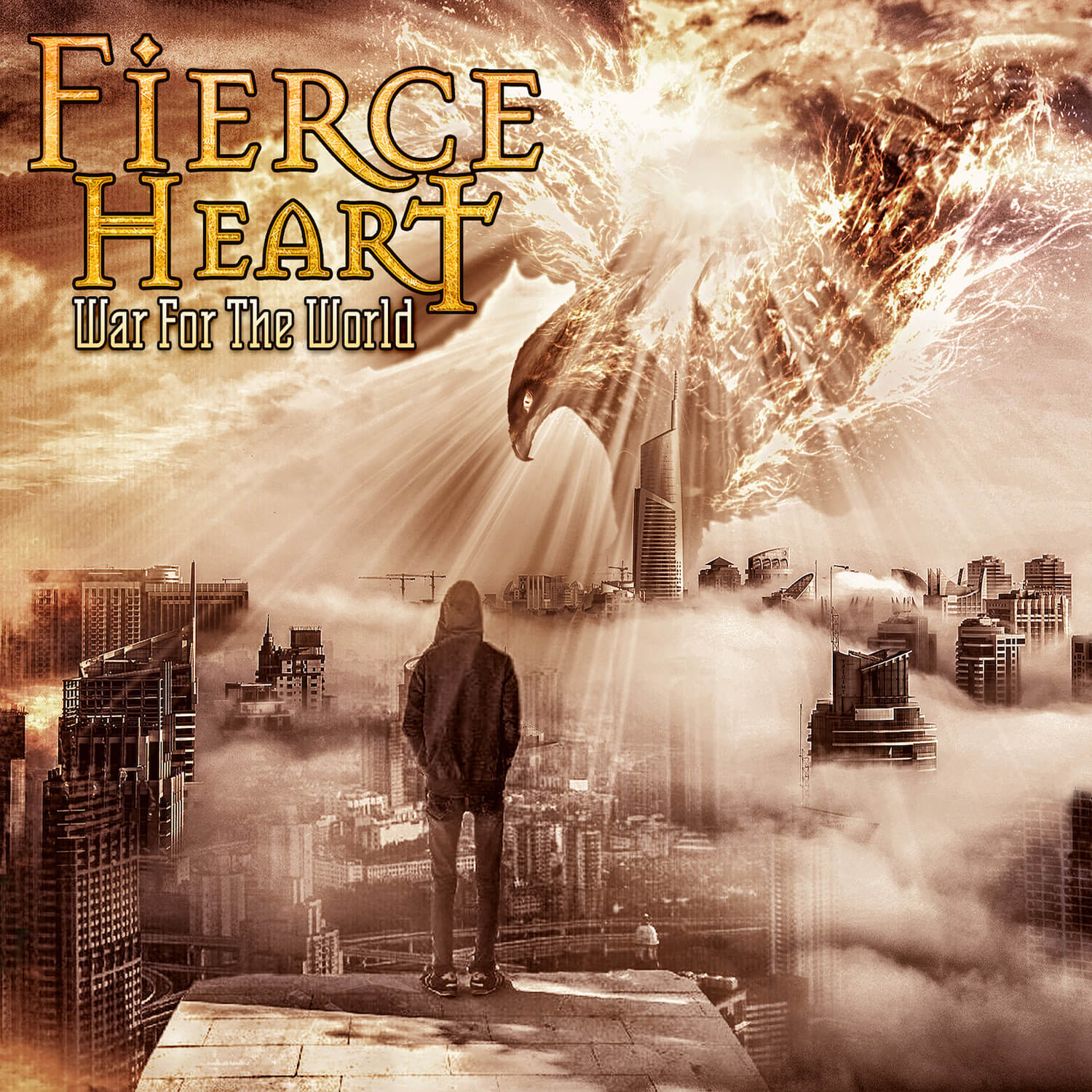 FIERCE HEART-War For The World
Dark Star Records
Isn't this extraordinary? The self-titled debut album that Fierce Heart delivered in 1985 (!) never knew a successor until now. Guitarist Rex Carroll and singer/bass player Larry Elkins produced one of the best rock albums of that year. They used producer Chris Lord-Alge for programming (and partly playing) the drums so the drum sound was a bit monotonous at times. But the songs were extremely good with the big voice of Elkins and the massive guitar sound of Carroll taking centre stage. The album had some superb songs like ,,Fierce Heart'', ,,Lion's Share'', ,,Search And Destroy'' and the super ballad ,,Never Gonna Make Me Cry''. For years the album was out of print (there was a re-release in 2007) but if you look hard you might be able to secure a copy via Amazon USA as also Canadian label Mirage Records re-released it. A very recommended record and if you find it I would like to advise you to add the 2020 release 'War For The World' for good measure.
Rex Carroll moved on to start Whitecross, a Christian rock band in 1986, later played in King James and had his own Rex Carroll Band so a second Fierce Heart album never came about. Until now that is. No longer with Larry Elkins but with new vocalist Robert Reynolds, drummer Nick Forchione and bass player Antonio Acevedo and an album up their sleeve that brings us eleven powered up melodic metal and hard rock with an occasional ballad. Like the first album did so long ago this one starts off with a fierce guitar solo by Carroll before blasting into ,,Built For Speed'', a song title that leaves nothing to the imagination. This song kicks, crawls and shakes your fillings. It does not really surprise me that Rex Carroll decided to add one song of that epic first album to the new CD. ,,Out For Blood'' still sounds impressive as does the whole album actually. 'War For The World' is a very traditional album where the guitar riffs and solos punch you constantly in the face and in Reynolds the band has a singer with reach and power. The track ,,Rest My Bones'' has a slight country touch in the acoustic guitar parts but develops quickly in a mid-tempo hard rocker.
This is a record that has classic features as the band is not doing something new. They have chosen to be as solid as a rock, traditional, heavy and Rex Carroll has not lost anything of his capabilities as a guitarist. Destined to play at high volume 'War For The World' is a great comeback album with a power production by Carroll himself. Hopefully this band has seen the light again and does not disappear for a number of years, as I don't think I will be around in 35 years to hear their third album. This is a comeback that you won't hear every day (or year)!
#fierceheart #melodicmetal #rexcarroll #hbls #headbangerslifestyle #awayoflife #darkstarrecords