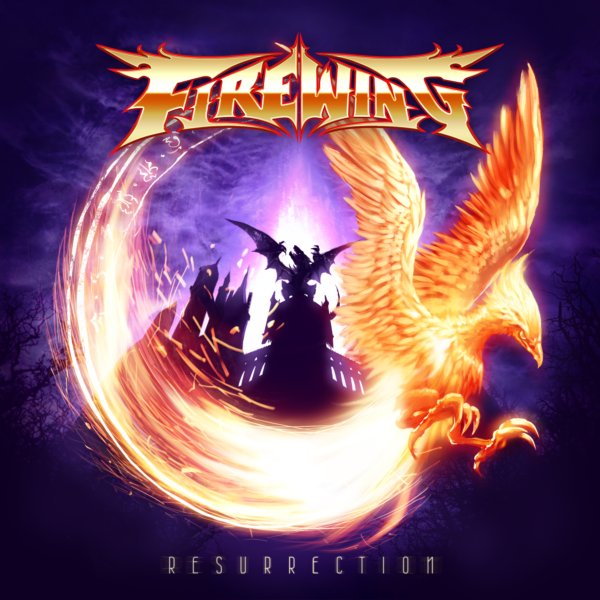 FIREWING –Resurrection
Massacre Records
There's a new symphonic metal band in town: Firewing!
The US-based quintet features vocalist Airton Araujo, guitarists Caio Kehyayan and Bruno Oliveira, bassist Peter Reyna and drummer Chris Dovas. They are now ready to unleash their debut album 'Resurrection'!
I wouldn't label this band as symphonic metal myself. More like a power/ heavy metal band with progressive elements and symphonic intro parts. Sound-technically there is nothing wrong with this album, it is well produced. To me vocalist Airton Araujo has a voice that show similarities to Michael Sweet.
The songs on the album are well crafted, with some nice and surprising elements such as the guest vocal contribution from singer Jenn Sakura on ,,Time Machine".
I would recommend that you sit down for this album and let it work on you in its entirety a few times. Because there is a lot coming your way and this is most certainly not a bubble gum rock band where you can sing the songs right away. With every listening session there are new things to discover.
If I could point out a downside of the album it would be the orchestral intros. For me they are not really an addition to the songs. Not that it sounds bad but why not actually use the orchestral parts IN the songs. I think that would lift the whole album.
Hopefully Firewing gets the chance to develop further in the years to come, as this is a very promising debut album. It is hard to point out a few songs that stand out because the level of craftsmanship is there on all songs. If you are ready for a new Power/ Heavy metal band, you should absolutely give this album a good listen.