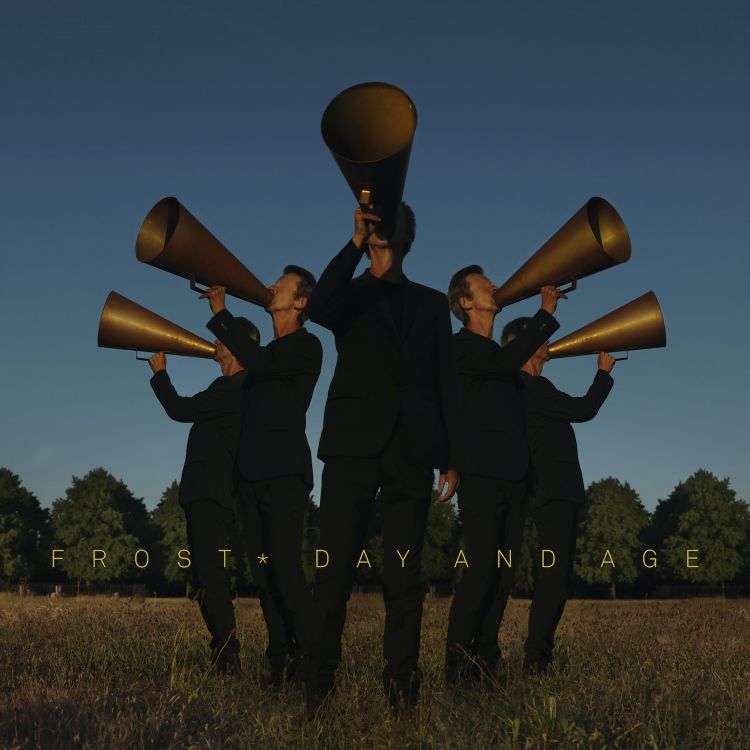 FROST-Day And Age
Inside Out Music
The veterans of progressive rock group Frost have been active since 2004 but have not been really overactive to say at the least. 'Day And Age' is only the fourth studio-album of the band that reduced itself to a trio after drummer Craig Blundell somewhere in 2019 decided to leave the group. Jem Godfrey (vocals/keyboards), John Mitchell (guitar/bass/vocals) and Nathan King (bass/keyboards) decided not to go for a permanent replacement but hiring the services of three drummers for this album (Darby Todd, Pat Mastelatto and Kay Rodriguez), all of them coming from 'different' genres.
Creative duo Godfrey and Mitchell hired a cottage and put recording gear into it recording some demo tapes (September 2019) and repeated that operation in January 2020 at a different location finishing up the writing sessions for 'Day And Age'.
If you are familiar with an album like 'Falling Satellites' (the predecessor for this release) you will be aware that the music of Frost can be complicated. Although the sound is as clear as day here you will find that the songs on 'Day And Age' have become a bit darker in character but still can be light hearted as well. ,,Waiting For The Lie'' is a good example of what Frost stands for in 2021. A flowing composition with lots of mystiques and lots of emotion and variation in the vocal and choir parts.
As per usual Frost delivers an album in which you have to invest time and effort. The music is at times very playful and some compositions such as ,,Day And Age'' stretch out over ten minutes. I never had the feeling with Frost that the main musicians Godfrey and Mitchell care about commercial success. Obviously they want to sell records but in a musical sense the duo have always gone their own way and by doing that they have gathered a devoted fanbase that will be very happy with this fourth studio record, but Frost will not hit the big time status with this one. They did not expect that anyway. So the happy few that appreciate the progressive and not so heavy rock that Frost produces have all their prayers answered with 'Day And Age', again a masterful piece that combines virtuosity with musical honesty.