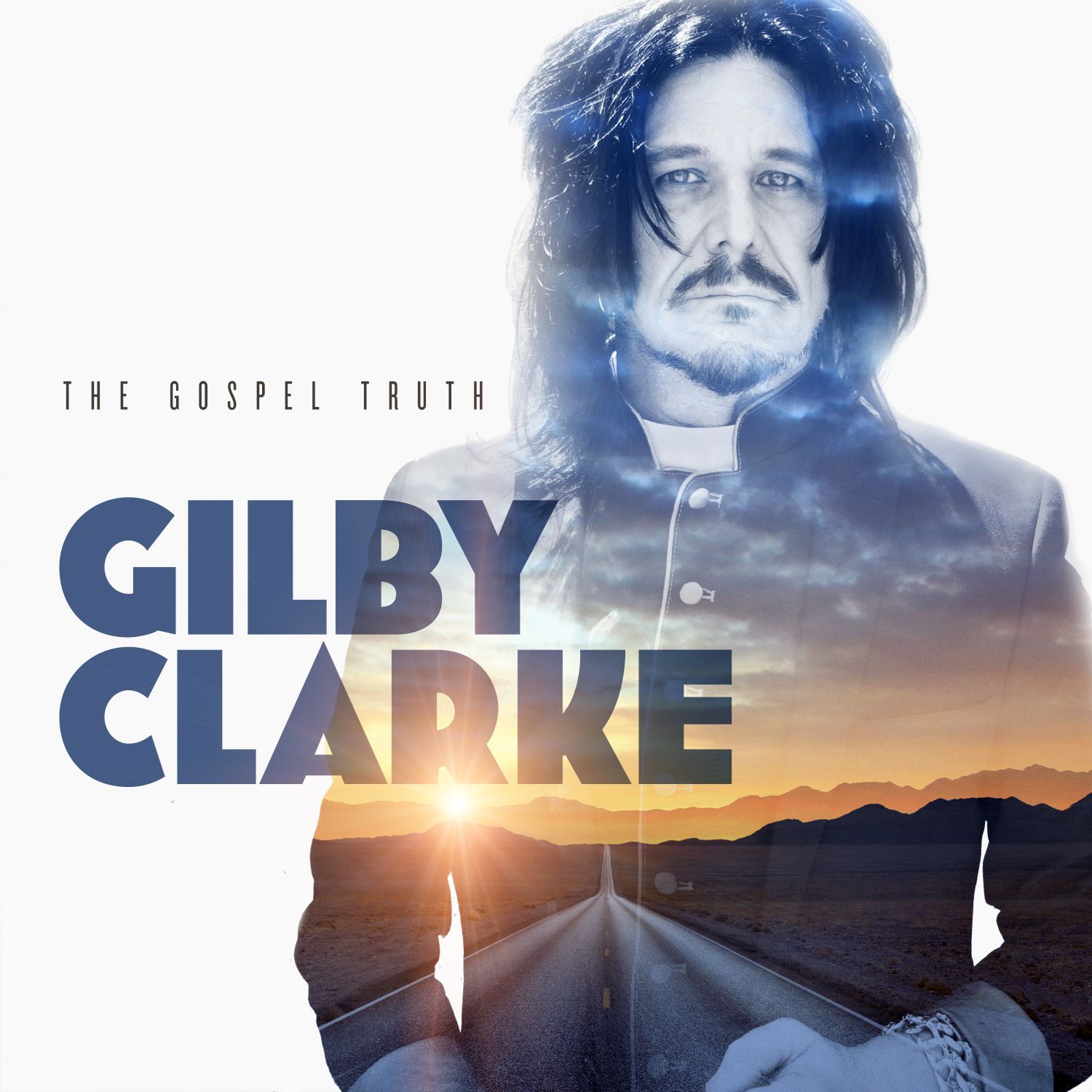 GILBY CLARKE-The Gospel Truth
golden robot records
It has almost been two decades since former Guns N' Roses guitarist Gilby Clarke launched his latest solo-CD 'Stash' [released in 2002]. He has not been sitting still in the years in between his own albums, working with several other bands and artists.
On 'The Gospel Truth' the guitarist/composer/singer brings us ten straightforward rock and roll songs with quite a sleazy character, if you ask me. Style wise Clarke moves towards bands like Hanoi Rocks and the Michael Monroe solo material [and I even noticed some Rolling Stones influences]. The guitars are pretty loud, the songs are not very difficult to follow, and they have tempo and a lot of groove. Obviously Gilby Clarke with his long-lasting career in this business, was able to call on some friends for assistance like the experienced drummer Kenny Aronoff (Chickenfoot) and the one and only Nikki Sixx of Mötley Crüe fame.
It has led to an album that rocks steady and that is very consistent when you are talking quality. There are not really any bad songs to be heard, on the other hand there are no tracks at hand that are really outstanding either. Pretty consistent. As a singer Gilby Clarke is okay but you can hear that singing is not his main trade. If you are a fan of sleazy rock 'The Gospel Truth' might be of interest to you and because of his past with the Gunners their fans could also be interested in this album. I doubt whether the general audience will embrace this record.