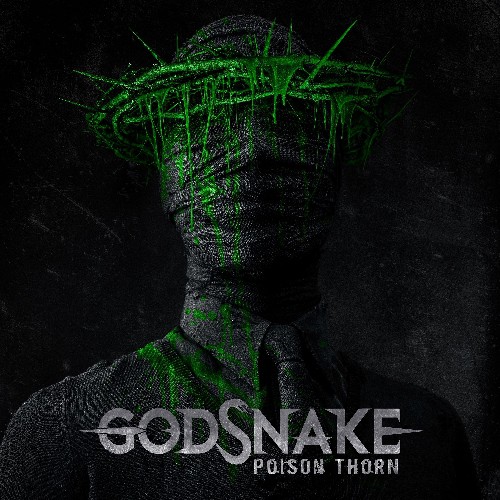 GODSNAKE-Poison Thorn
Massacre Records
Hailing from the city of Hamburg, Germany the boys of Godsnake release their first full CD after bringing out their debut EP 'Hellbound Ride' some years ago. Three of the four songs on that EP have found a spot on the ten track album. The five piece outfit do surprise me in a pleasant manner with 'Poison Thorn'.
Their power/thrash metal might not win the price for most original album of the year perhaps but the ten songs really have power, grit, melody, determination and some killer riffs. And in vocalist Torver they have a singer that brings home the bacon. When you hear opener ,,Urge To Kill'' and the following title track of the CD it becomes pretty clear what this five piece outfit is all about. Taking no prisoners these Germans panzer their way through leaving a calling card that has especially on the vocal parts a big Metallica stamp. Torver sometimes has the same bite in his singing as one certain James Hetfield. I am not saying that Godsnake is just a cheap Metallica influenced band, they do have certain of their own attributes to show as well and the guitar riffs and solos by Malt and Stevo are nothing to be sneezed at, while the tempo on the whole album is steady and strong.
The band members produced the album themselves in cooperation with Lasse Lammert with whom they also worked on their EP and as a team they have come up with a convincing effort that should give them some credit by a general fan of power and thrash metal. For a first full CD absolutely worth your while and a good beginning!
#godsnake #hbls #headbangerslifestyle #awayoflife