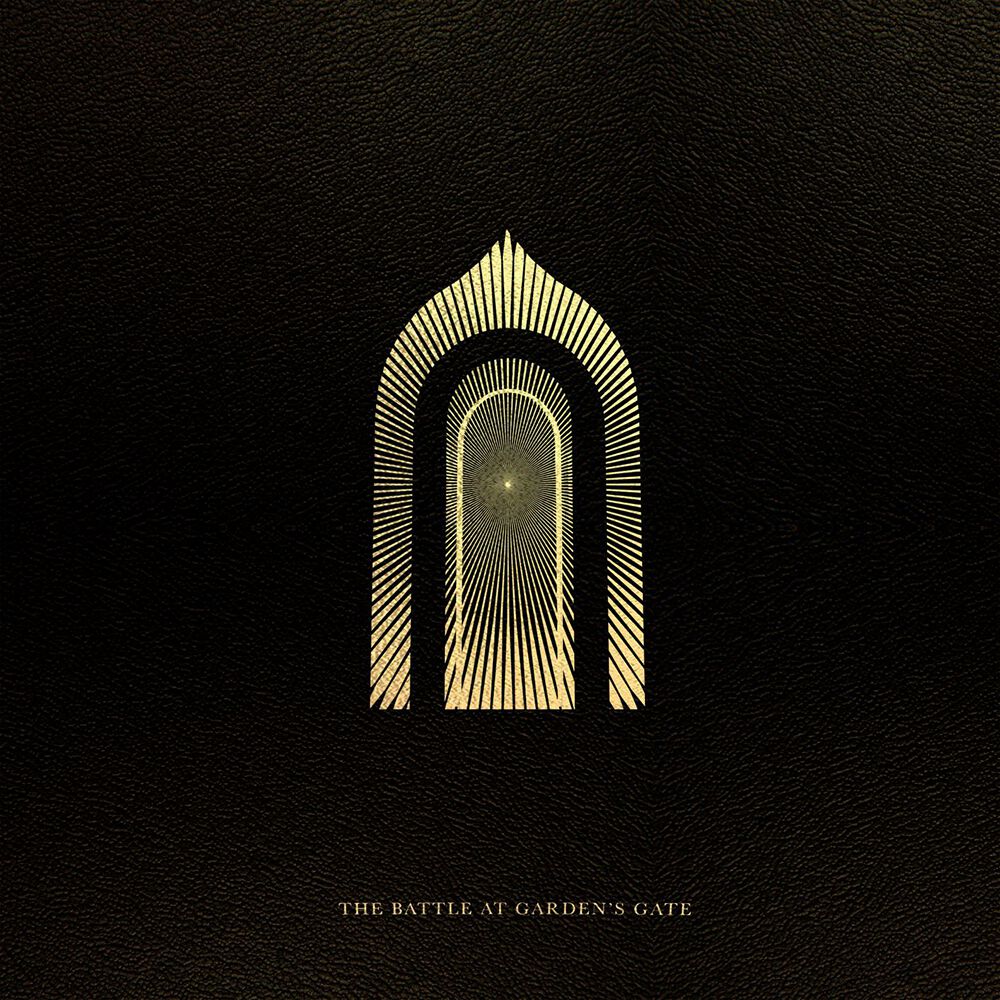 GRETA VAN FLEET-The Battle At Garden's Gate
Republic
Ever since that 4-track EP 'Black Smoke Rising' came out straight away I became a fan of Greta Van Fleet. The three brothers Josh (vocals), Jake (guitar) and Sam Kiszka (bass/keys) plus their close friend Daniel Wagner (drums) never looked back since that release. Another EP followed, the band played a lot and their first official album 'Anthem Of The Peaceful Army' (2018) landed on the first position of the US Billboards, something a rock band in the USA had not achieved for a while.
My oh my, how the critics took aim. Not original, too much Led Zeppelin influenced, Josh dressed like a hippie and looking like a survivor from the flower power period. It was clear that Greta Van Fleet was not everybody's cup of tea, but it sure as hell was (and is) my cup of tea. The official second album 'The Battle At Garden's Gate' already copped criticism galore. The lyrics are not good, the band has not progressed enough and is more or less standing still just repeating what they have done before, etcetera.
Everybody seems to forget that twin brothers Josh and Jake are only 24, while Sam and Daniel are even younger and these young men are still developing. I can understand in a way that if your musical formula has brought you such success that you are not going to make radical changes just to please those 'f..cking critics who write their little pieces drenched in vinegar. Why should you? These boys play classic rock with some light blues and psychedelic influences. Yes, Josh Kiszka sounds like a cross between Zep's Robert Plant and Geddy Lee (Rush). Yes, Jake could have been a guitarist that has had lessons by the great Jimmy Page. What I am trying to say is that not everything can be or should be original. Sometimes the similarities just can't be denied as is the case for Greta Van Fleet. They are what they are and that since their start in 2012. They are not proclaiming that they re-invented the wheel.
And when I hear the twelve songs on 'The Battle At Garden's Gate' I do hear some progress in their music with some more mature compositions and the fact that they have established a certain recognisability and that is not only because of the high pitched voice of Josh. Jake has this incredible tone that is a key factor as well. If you like their previous material I am sure you will dig this one for sure. Okay, it is a continuation of a certain style in which these guys operate with a few nuances. AC/DC have more of less stuck to their musical guns for almost five decades. These boys do that as well and so far with good reason. I dig this record!