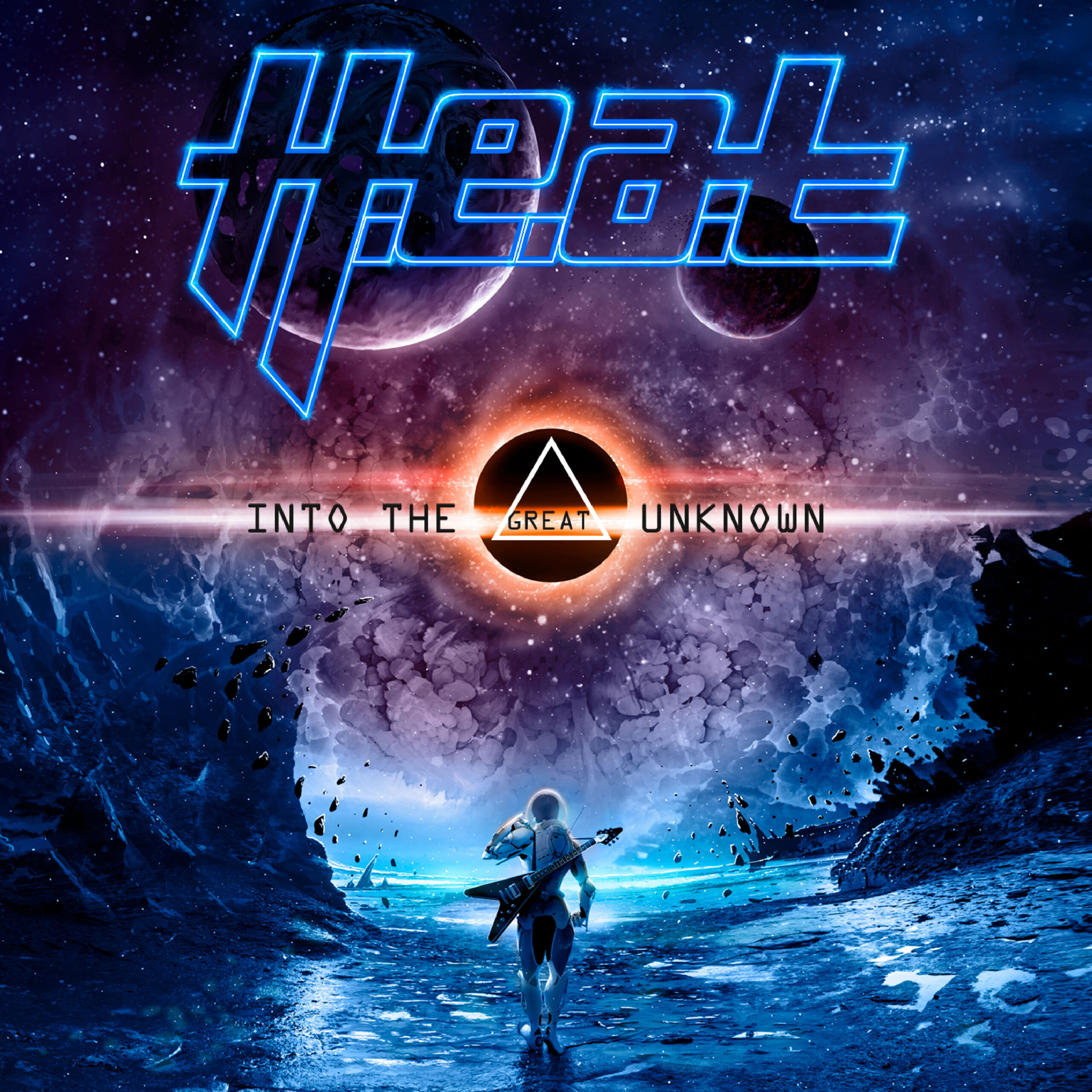 H.E.A.T-Into The Great Unknown
EAR Music/Edel
H.E.A.T tarnished melodic rock and shot it up with young teenager energy and new élan, long lost to the genre. It's melodic rock with vivid enthusiasm radiating of the edges. Rock with teeny bop like attitude warping NKOTB into the world of blistering drums and hard riffing guitars.
It's exactly that enthusiasm captured perfectly on this new `Into The Great Unknown', which captures the band at their ultimate height. The songs are all top notch compositions with slick choruses and ear mingling melodies moulded around hair metal-esque energy. The opening ,,Bastard of Society'' could have easily been labelled a modern Sleeze Beez hymn, with less sleaze and more clean melodics. The song sets the pace for the rest of the album in which H.E.A.T digs up the influences from the wide varied hard rock scene as proven in the following ,,Redefined'', redefining their musical approach as the song switches from (synth) power pop into mega melodic west coast aspiring grandeur. ,,Time On Our Side" slides in the same direction, but is an excellent melodic bass driven and keyboards pumped melodic hammer. Another bass propelled tune is the generic rocker ,,Do You Want It'' with its sing along chorus and odd bridge. H.E.A.T makes it all work and morphs easily without losing sight of target; melodic rock anthems. ,,Shit City'' is hymnic and powerful again, with tacky "nanana…" and "uhohow" making it balance on the edge. For some reason it is that keen ear for predictability the band drapes with enthusiasm and energetic galore which makes H.E.A.T standout rather than tilting over. ,,Best Of The Broken'' has melodic uproar and handclaps before it unleashes into an absolute hymn. It's this modern approach the band injects into the eighties melodic rock and they make it work. ,,Blind Leads The Blind'' for instance, could have easily been on a classic Gotthard album, but H.E.A.T trademarked it with their signature slick sound, without losing the punch of the Suisse band.
,,Eye Of The Storm'' is a powerful and emotional semi ballad, packing power towards chorus to return to form with superb guitar slides over captivating drumrolls. The song pumps power and is an impeccable exhibition of the band's song writing qualities and musicianship. ,,We Rule'' is a fresh rock composition with Queen etched into the spine of the track and with an unearthly melodic presence towering onwards towards the end. An almost cinematic overhaul kicks you into a blistering and clean solo that is just jaw dropping beautiful matching moods. Erik Grönwall puts his mark on the tracks more and more and the return of Dave Malone adds up to the overall massive sound.

Ending the album is the title track with its epic tendencies. Rock Walhalla at its purest with a band in their prime. `Into The Great Unknown' grips back in a classic seventies style with the best ingredients of the melodic extravaganza of the 80's going hand in hand with the larger than life approach the band has made their own so successfully. Sheer brilliant and powerful, hook laden with impressive grandeur and ditto guitar work and vocal work. The eponymous title track makes clear that H.E.A.T is on top of their own unique melodic world as they thrive towards perfection. These Swedes are here to rock and they will nest in your girlfriend's heart forever while we are enjoying the rock and roll and larger than life choruses.
We won't know what hit us until it is toooooo late!