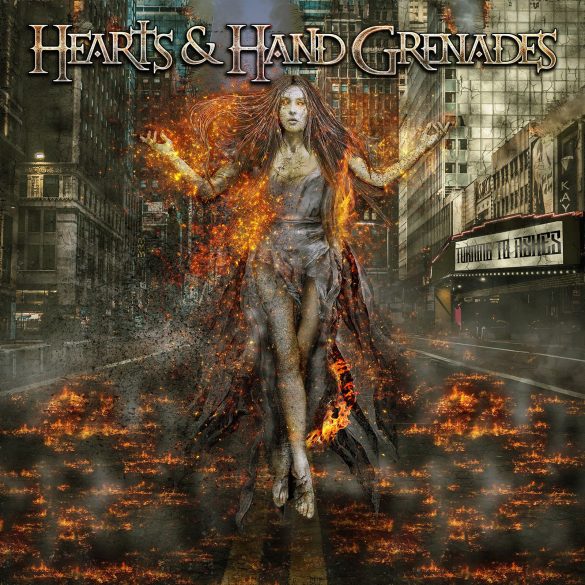 HEARTS & HAND GRENADES-Turning To Ashes
Eclipse Records
Like many other bands in the past this 4 piece Buffalo, NY based group started out as a cover band. In that capacity they supported Goo Goo Dolls and their singer/bass player Robby Takac was so impressed he invited the band to his studio for recording some songs. The problem was that the group did not have any original material, so they composed some tracks quickly and released a four track EP 'Wait' by themselves. A bit later the band got signed by Eclipse and Takac recommended Goo Doo Dolls producer Justin Rose to help them out in the studio.
Led by founder/guitarist Mike Bress who met female singer/bass player Stephanie Wlosinski in his sports school the group added Tom Lafferty (drums) and Kenny Blesy (lead guitar). As one of the first bands Hearts & Hand Grenades release their first full album very early in January 2021. What strikes me on this record is the high energy level of the songs and how fresh and direct these musicians sound. Stephanie reminds me here and there a little bit of Doro (with a better technique but without that dreadful German accent) but the music is straight in your face very honest sounding heavy rock with a direct punch when we are talking about sound.
Maybe not all nine songs impress on their own but for a debut album these guys (and woman) really can be proud of the result as 'Turning To Ashes' is a recommendable rock record, one of the first to see the light of day in 2021. This could be a group for the future….