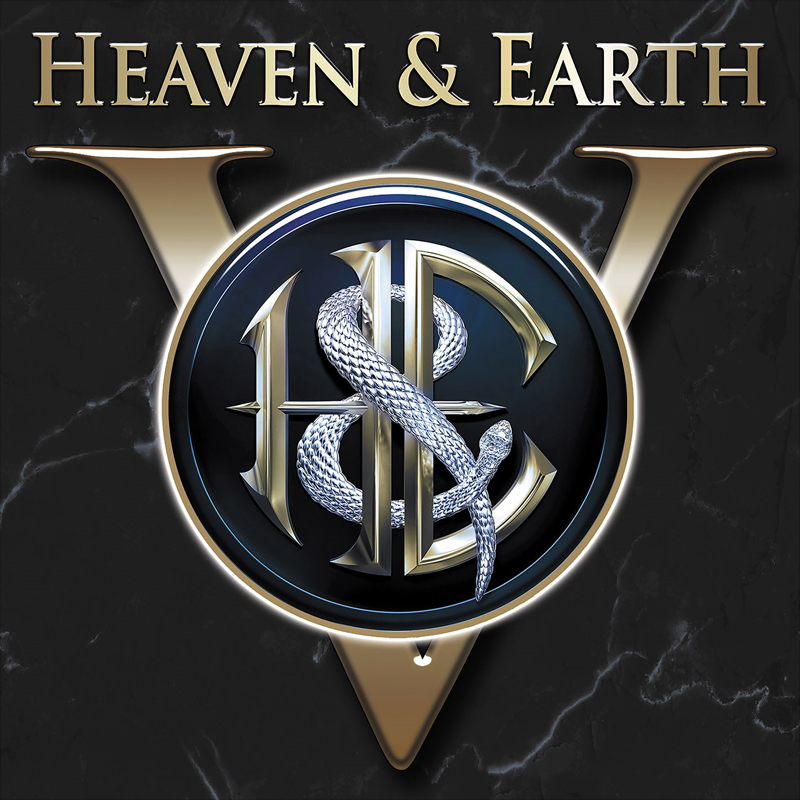 HEAVEN & EARTH-V
Frontiers Music srl
Changes all around in the Heaven & Earth camp. Founding member and bandleader Stuart Smith yet again has changed the line-up of his band in a radical manner and changed record company as well. First of the band changed label, moving from Quarto Valley Records to Frontiers. The line-up counts three new faces in comparison with the 2017 album 'Hard To Kill'.
New drummer is the very experienced veteran Simon Wright [AC/DC, DIO]. In Hungary Stuart Smith found keyboardist George Barabas and from Italy he imported new vocalist Gianluca Petralia. Only bass player Lynn Sorensen survived the cut. It is not so surprising if you have followed Stuart Smith for the last 20 years or so but the fact that the man who was the shining star on 'Hard To Kill' and the 2013 album 'Dig' [singer Joe Retta] has been replaced as well I found quite shocking. Joe Retta was superb on those two records. That change of singers is for sure the most significant one of the lot.
It took a while to get used to the voice of Petralia but after some spins it must be said that he does a good job although for me he is not as good as Retta. For the total sound and the approach of the music all these changes have not had that much influence as the music still and I suppose always will have a huge Rainbow/Purple shadow. But then Stuart Smith in his years in his homeland England [he has been living in the USA many years now] was a protégé and student of the one and only Ritchie Blackmore. You can still hear that on 'V' but also on the other four Heaven & Earth albums. I mean the riff of ,,Big Money Little Man'' sounds a bit like that one of ,,Man On The Silver Mountain''. But hey, Stuart Smith is a brilliant guitarist as he also shows on this album.
Heaven & Earth is not a band that makes an album every two years, five albums in two decades is not too much but when they make one it is always filled with quality, as is 'V'.
A higher resemblance with Rainbow and Purple this time but with quality songs and a strong sound so fans of melodic classic rock will surely appreciate 'V', an album where the best song ,,At The End Of The Day'' is saved for last.
All the changes have not made a lot of difference for Heaven & Earth and this band is still a force to be reckoned with. Let's see what happens if Stuart Smith can keep this line-up together.