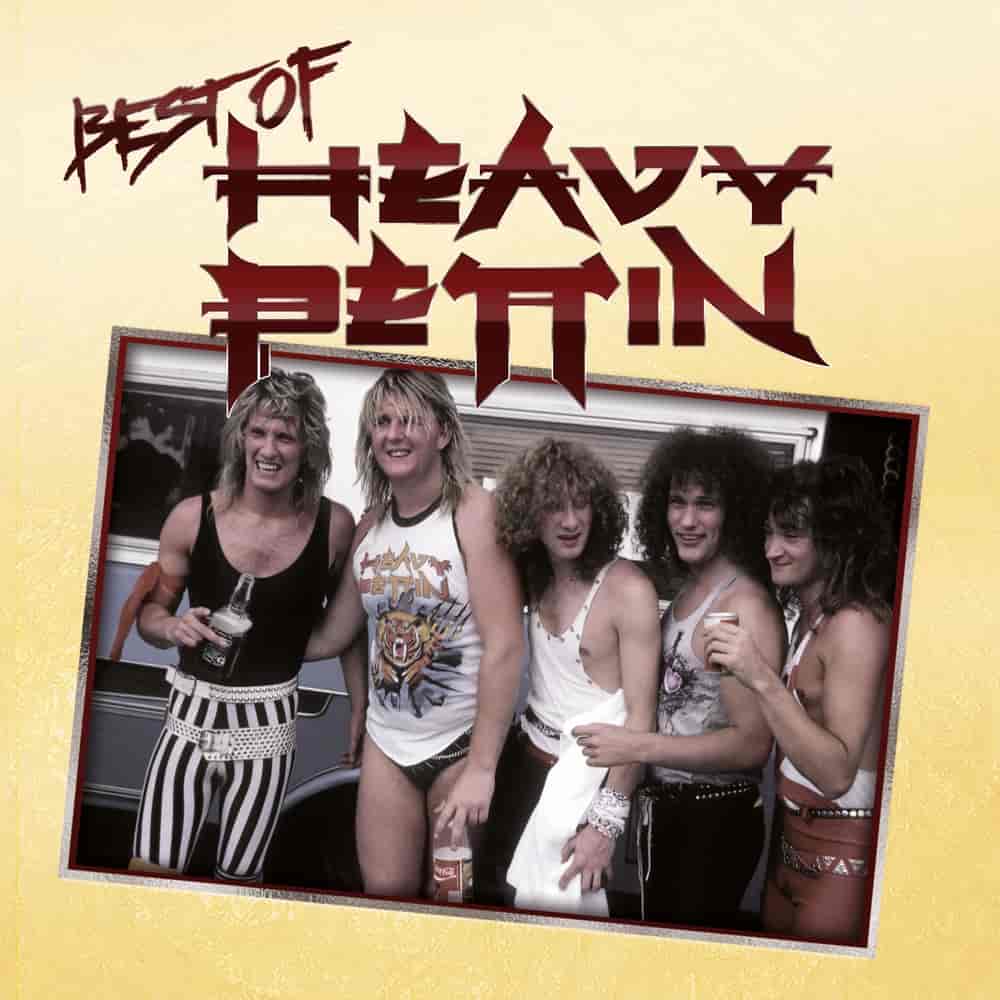 HEAVY PETTIN-Best Of
Burnt Out Wreckords/Cherry Red
In the early eighties these five young guns from Glasgow, Scotland showed an enormous potential when their first album 'Lettin' Loose' came out via major Polydor. The whole affair was produced by Queen-guitarist Brian May in cooperation with German ace producer Reinhold Mack who at the time was working with Queen.
The single ,,In And Out Of Love'' got Heavy Pettin some recognition and their up-beat energetic and melodic Def Leppard and Shy type of hard rock with the high pitched vocals of Stevie Hayman (better known as Hamie) promised a lot. The album did okay but when the second album 'Rock Ain't Dead' came out in 1983 the surprise had disappeared and although the third album 'Big Bang' was recorded and delivered to Polydor it was not released which caused the band to break up. Some three years later FM Revolver bought the album of Polydor and released it but with no band there to support it, the record was as good as dead on arrival.
We are some three decades down the line and a few members of the old line-up earlier this year released a four track EP '4 Play' on their own and they (singer Hamie and guitarist Gordon Bonnar) are now around to support this 'Best Of' that features five songs from the debut, five songs from 'Rock Ain't Dead' and four from 'Big Bang'. Together these fourteen tracks are a very good representation of the qualities of these melodic rockers and for people that are looking for the three albums (who are pretty rare and pretty expensive) this compilation might be a blessing in disguise. 'Best Of' gives a fair and honest picture of Heavy Pettin's melodic musical adventures as indeed the best songs of the three albums have been selected. So the title 'Best Of' hits the nail right on the head!
NOTE: Not the version that can be found on the album!
#heavypettin #hbls #headbangerslifestyle #awayoflife #burntoutwreckords