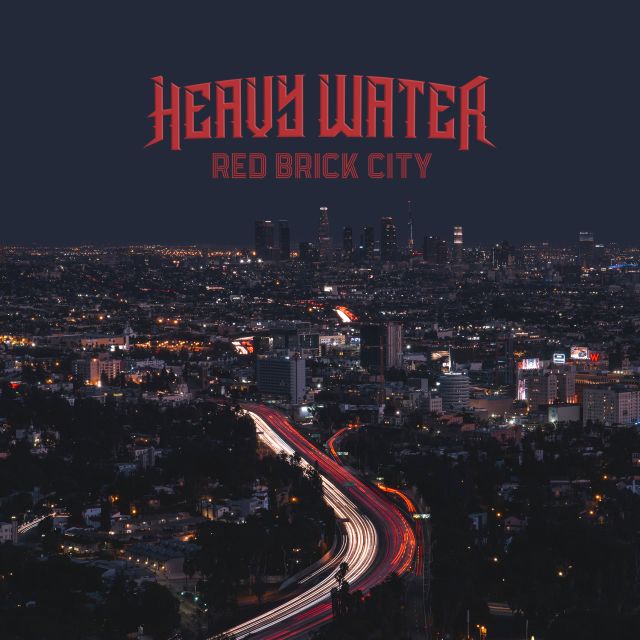 HEAVY WATER-RED BRICK CITY
SILVER LINING MUSIC
This album is a project by Saxon front man Biff Byford and his son Seb. They say that you can't learn an old dog new tricks but Biff must be the exception to that rule. Handling also bass duties and co-producing with Seb (vocals and guitar) the Byford boys together with drummer Tom Witts and Dave Kemp (keyboards) have come up with an album that has different moods. Some songs have a big Soundgarden groove (or can we say Black Sabbath?) while others are more mellow minded yet still packing a punch when necessary. This is a combination of songs that have blues, classic rock and some light 'grunge' elements in them.
For Biff this might be new territory at stages but as always, he stands his ground as does his son who is a surprisingly good guitarist and a pretty decent singer as well. Both voices who both have their own colour blend nicely together as well with Seb doing the bulk of the lead vocals. There are also classic seventies influences there as well.
The Byfords have kept things in perspective, concentrating on songs between two and four minutes mostly with for me the title track with its undeniable Soundgarden feel as definite highlight, shortly followed by the more sophisticated track ,,Tree In The Wind''. Seb and Biff are standing strong and proud here before you with the fruit of their lock down labour for you to absorb. Nice job by the veteran and his son. Interesting to follow what Seb Byford will do now that his dad is concentrating on Saxon again. Judging by his efforts on 'Red Brick City' Seb Byford looks ready to do his own thing.