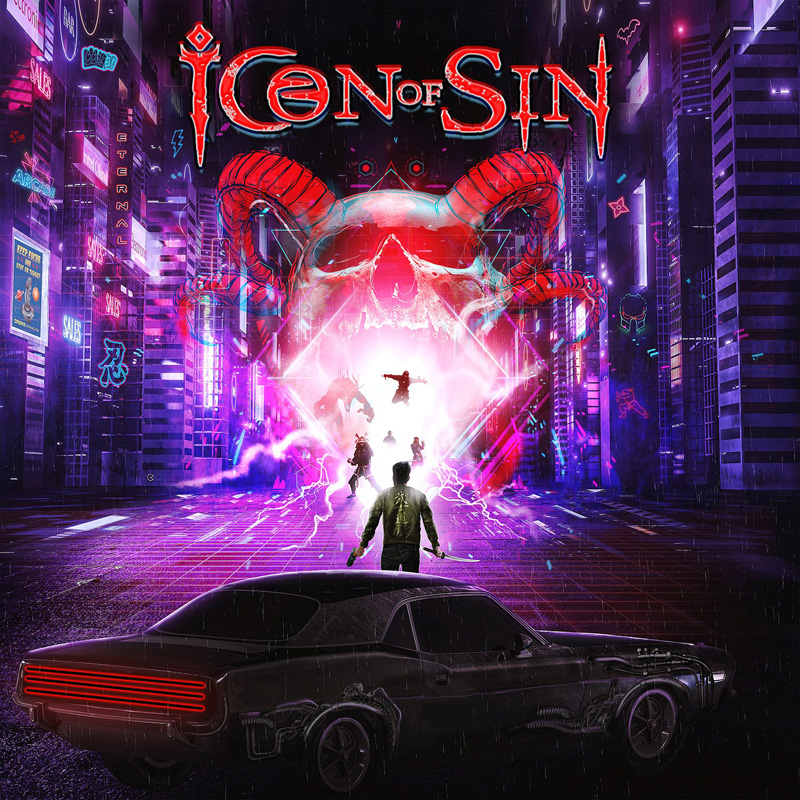 ICON OF SIN-Icon Of Sin
Frontiers Music srl
Icon Of Sin is the name of the Brazilian metal band centred around vocalist/shouter Raphael Mendes; the YouTube "star" sounding like Bruce Dickinson…. This debut album contains thirteen tracks and they can all be labelled as heavy metal pure, or in other words old school metal in the veins of the NWOBHM!
If you have heard their first single ,,Shadow Dancer", then you can acknowledge that this truly sounds like classic metal from the roaring eighties, but then again with a slightly modern approach indeed! Besides Mendes, Icon Of Sin consists of guitar pickers Sol Perez and Mateus Cantaleano, bass player Calo Vidal and drummer CJ Dubiella. The entire album is filled with great (but not very original….) riffs/hooks, sing-along choruses, awesome melodies and more than excellent vocal performances by Mendes, but needless to say that Dickinson is truly out of his league indeed…. The lyrics will attract metal fans as well, as they are mainly about movies, video games, comics, and martial art, but music wise the songs really sound too much alike to really make a great metal album.
Highlights for me are: ,,The Last Samurai", ,,Road Rage" and ,,Virtual Empire"; not a bad heavy metal album indeed, but nothing special. So, give it a try and see/hear if you like it; I do not think that 'Icon Of Sin' will end up in my top ten albums of 2021; I know, sad but true indeed.