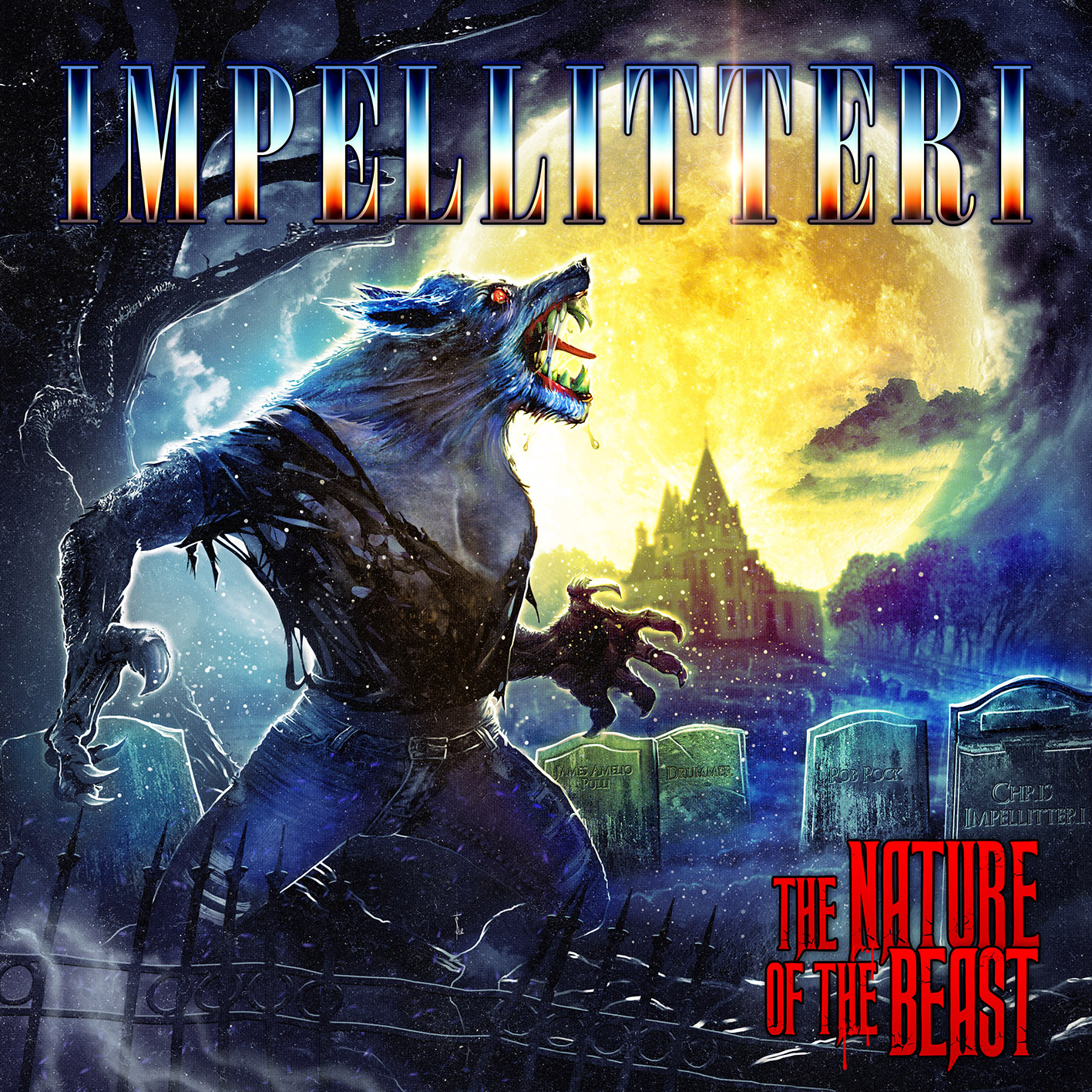 IMPELLITTERI-The Nature Of The Beast
Frontiers Records srl
Impellitteri and his band are opposing to all what's modern and keep delivering a poise of classic shred speed melodic metal. And Chris is one of the lesser few able to keep pulling off exactly that and surprise the masses with some of the finest axe wizardry combined with nerve wrecking melodic speed metal outbursts.
Storming in with 3 tracks, fierce and powerful, Chris and his band burst into musical oblivion. Enticing rhythms and complex time changes and awe-spitting progressions, the band rushes forward with high pace in an untameable manner. Even though Chris is the shred-head at heart leaving no stone unturned revealing his mighty riffs and screaming tweaks and solos, he still leaves room for the band to shine individually and as a collective. James Pulli on bass serves the band the correct amount of low that balances out John Dette's exquisite drum interaction and his semi toned double bass blasts that ponder the eardrums continuously. At a nerve wrecking speed he rolls onwards battering away on his skins with Impellitteri himself shredding his ultra high-speed riffs and neo classical solos. Chris and John together create turmoil and tension needed for this to be 'not just a shred release'.
With Rob Rock dubbed 'the voice of melodic metal' at the helm, Impellitteri also features a powerhouse vocalist able to intrigue the listener with his performance and his lyrics. Rock challenges the listener with his lyrics communicating a spiritual truth rather than preaching a gospel. Intelligently touching subjects of wisdom combined with his spiritual standings and placing them onto a background of modern day behaviour and today's society. All wrapped in the classic metallic mould, he never defies you as a listener. But above all, Rob uplifts Impellitteri with his wide range and powerful melodic voice. Clearly the interaction benefits for both making their union a match made in Heaven.

Even though Impellitteri 's sound and direction if somewhat predictable, `The Nature Of The Beast' contains a more diverse approach and at times shifts to Rob Rock's majestic past involvements [Axel Rudi Pell, Warrior, M.A.R.S] rather than sticking to his own. This widens the musical boundaries slightly without bending out of form. ,,Masquerade" sounds comfortable familiar and true to Impellitteri's catalogue, it also hints the minor tweaks and changes breaking away from his classic form. ,,Men Of War" being an even better example of the musical combination of Chris' arrangements and Rob's divine melodic qualities. And yes; Chris does grip back to his classical symphonic influences as usual, especially with the recording of a furious and choking rendition of the Loyd Webber classic ,,Phantom Of The Opera" which thunders on at extreme pace with Chris throwing around his signature faster than lightening solos. His guitar screaming while Impellitteri bends and tortures his strings. ,,Symptom Of The Universe", ,,Fire It Up", ,,Run For Your Life" and ,,Kill The Beast" all are trademark Impellitteri track with high paced double bass firing at you and Chris' fierce guitar spitting away.
The transparent mix from Chris' hand also leaves enough room for the band to interact with the bandleader, but sprouts creativity on all accounts. `The Nature Of The Beast" won't immediately attract a new batch of fans, nor is it renewing the metal vein, but it is an impressive album full of high paced melodic speed metal tracks in their best form, delivered by the best in the genre. Oh yes: it will also torment guitar players all over the globe trying to recreate Impellitteri's flexed shreds and solos. For them: don't bother, enjoy the master.