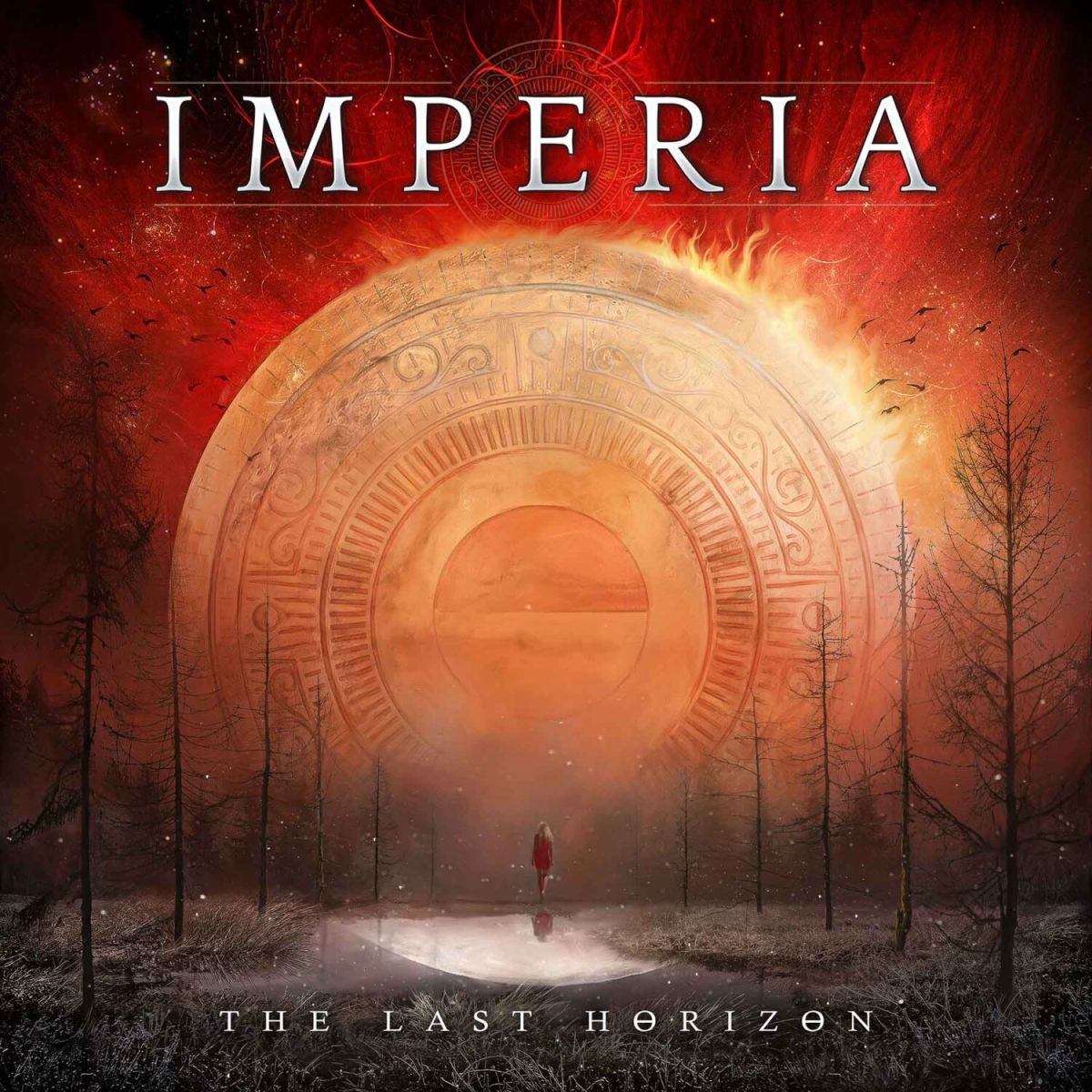 IMPERIA-The Last Horizon
Massacre Records
Singer Helena Iren Michaelsen has proven to be a very busy woman. The last Imperia album 'Flames Of Eternity' was released only two years ago (2019).
In 2020 she released her second album 'A Woman's Diary – Chapter II' under the banner of her Angel (solo) project, as well as 'A Woman's Diary – The Hidden Chapter' that included mostly a selection of cover songs and 2021 sees the release of a new Imperia album. You can say a lot about Helena and her men, but they are certainly productive.
The info that accompanies the album states that this album turned out to be the most epic Imperia album ever and therefore it was chosen to be released as a double CD. Fourteen brand new songs, with an average playing time of close to 5 minutes. I would like to add a little more nuance to this statement. This is a very well produced new Imperia album that has all the elements we know them for. Symphonic Goth Rock with elements of Metal, Folk, Bombast and some sweet and beautiful ballads. The band has been at the sub-top of this genre for years and nothing will change this fact with this new sixth album.
There are no shocking new elements to their music and no coloring outside the lines, but a logical follow-up and next step in the bands career.
At first glance 'The Last Horizon' seems to be an album that plays it safe, but surprises me in a positive sense, with a rich palette of styles and emotions. The album has an excellent production which also ensures that it is very pleasant to listen to.
The songwriting is excellent. The musicians know how to process different ideas in an organic way in the compositions.To me the recommendations on the album are opener ,,Dream Away", the Viking themed ,,To Valhalla I Ride" and the great spherical ,,While I Am Still Here".
I think fans of the band and the genre are being well served with this addition to Imperia's catalogue. And being Dutch myself it is always nice to hear a fellow Dutchy in the likes of Merijn Mol behind the drumkit.


#imperia