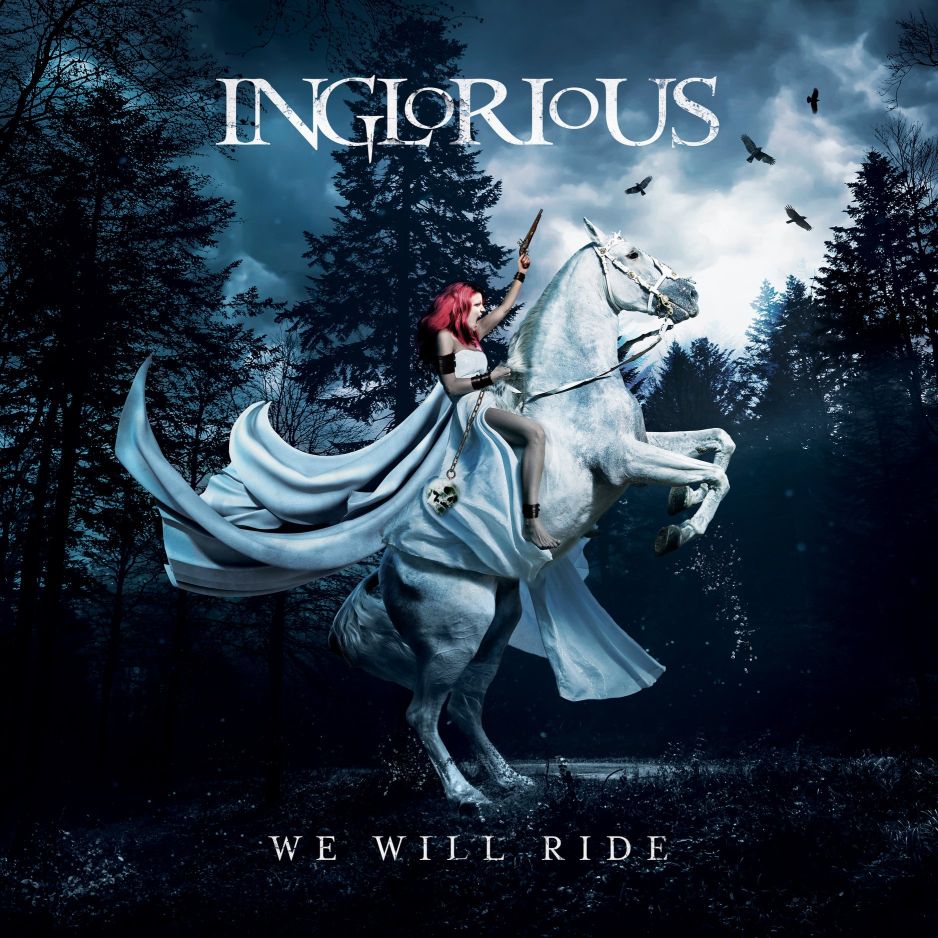 INGLORIOUS-We Will Ride
Frontiers Music srl
For the first time in their seven year history Inglorious have enjoyed some stability in the line-up. After each of their three previous records there have been changes in personnel. When their last album 'Ride To Nowhere' was fully recorded, designed and ready to be printed it turned out that no less than three musicians (the guitarists Andrew Lowe and Andreas Eriksson plus bass player Colin Parkinson) had left after disagreements with singer and undisputed band leader Nathan James, leaving James and original drummer Phil Beaver with the task to find replacements quick so at least they could promote the new album on stage. Thus entered bass player Vinnie Colla and the guitar duo Danny De La Cruz and Dan Stevens. A few gigs were done until Covid-19 stopped the band in their tracks giving them time to start thinking about new songs.
Obviously 'We Will Ride' was recorded with a few bumps because of the lockdown in the UK but the band managed to get it all together, working for the first time in their history with a real producer, in this case Romesh Gogandoda (Bullet For My Valentine). For me Inglorious is one the best (new) English bands of the last ten years and I am pleased to be able to state that the band absolutely delivers on 'We Will Ride'. Led by the enormous pipes of Nathan James Inglorious has delivered a very strong eleven track album that leaves no stone unturned. The total sound is as rich and as heavy as can be, the compositions are in some cases out of this world and Inglorious has managed to dress up their songs in their own classic rock type of manner. It is of course a big plus when a singer is able to give a band a certain character and a signature sound that is very recognisable. Listen for instance to ,,Eye Of The Storm'', a track that starts of as a ballad and works its way to a thrilling climax.
Working with a producer has done this band a world of good, as Inglorious sounds very stable throughout the whole record. No weak moments, just cruising along the motorway and firing on all cylinders. Let us hope that this line-up can stick it out a bit longer, as their first team effort 'We Will Ride' promises a lot for the future. Nathan James must realise by now that it hurts the reputation and credibility by all these changes in personnel. If everyone can keep their ego in check this group will have a lot more to offer in future when you hear 'We Will Ride'. Their first one in this line-up and hopefully with more to come.