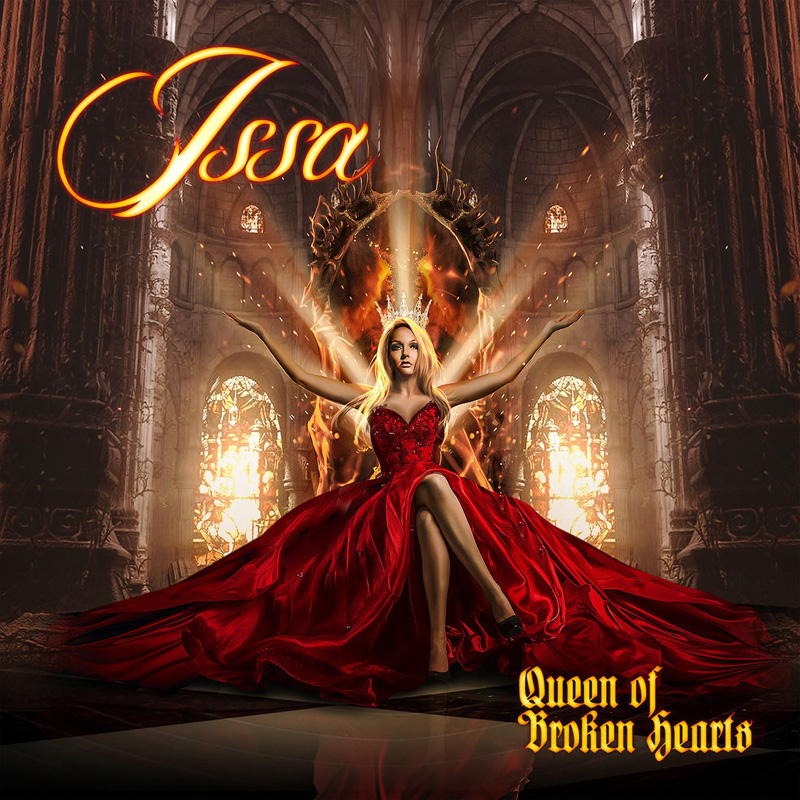 ISSA-Queen Of Broken Hearts
Frontiers Music srl
The sixth album of the Norwegian melodic rock queen Issa Oversveen is called 'Queen Of Broken Hearts'. Issa is a project created, overseen and directed by Serafino Perugino, President and A&R director of Frontiers Records.
As with her past releases she teamed up with Frontiers' in-house producer Alessandro Del Vecchio, who is involved with the songwriting duties in numerous releases from bands like Sunstorm, Hardline, Jeff Scott Soto, Edge Of Forever, to name a few. And for the ones who are familiar with the music style of these bands, it will not come as a surprise that this new album of ISSA is packed with melodic rock (AOR) anthems in the line of those bands.
To make things even better, this album uses the same strong line-up as on 2018's release 'Run With The Pack', featuring Simone Mularoni (DGM) on guitar, Andrea Torricini (Vision Divine) on bass, Marco Di Salvia (Hardline) on drums and Allessandro Del Vecchio on Keys.
So I can already hear you think, what exactly sets this particular release apart from ISSA's previous releases. To be honest, not so much. The musical direction has not really changed, Issa is still a gifted singer and the songwriting skills of both Issa and Allessandro are more than average.
As an enthusiast of melodic rock myself I can always appreciate a good melodic rock album and songs like ,,Angels Calling", ,,Queen Of Broken Hearts" and ,,After The Rain" are performed well. And yet I do miss songs that really excel on the album. The songs are very well written and executed, but also somewhat predictable and the voice of Issa is very beautiful and balanced in the lower regions and in the higher regions she stands her ground, but sometimes less is more. In her case sometimes the boundaries of her higher regions are pushed a bit too much. With the less is more approach the whole thing would be more in balance, which would benefit the songs.
So is this an average album? Not at all!!
This is a well crafted, well produced album that sounds great, with some nice melodic rock tunes that are certainly above average. Fans of the ISSA project can purchase this album blindly. I can only recommend fans of the melodic rock genre to give the album a good listen decide for themselves whether they fall in love with the album or get heartbroken by it.
But either way, I'd like to know how this project will sound live. Who knows if we will get the chance to admire ISSA on the European stages in the near future, to treat us to a good portion of melodic rock. Perhaps that is what it takes to win us over completely.


#issa