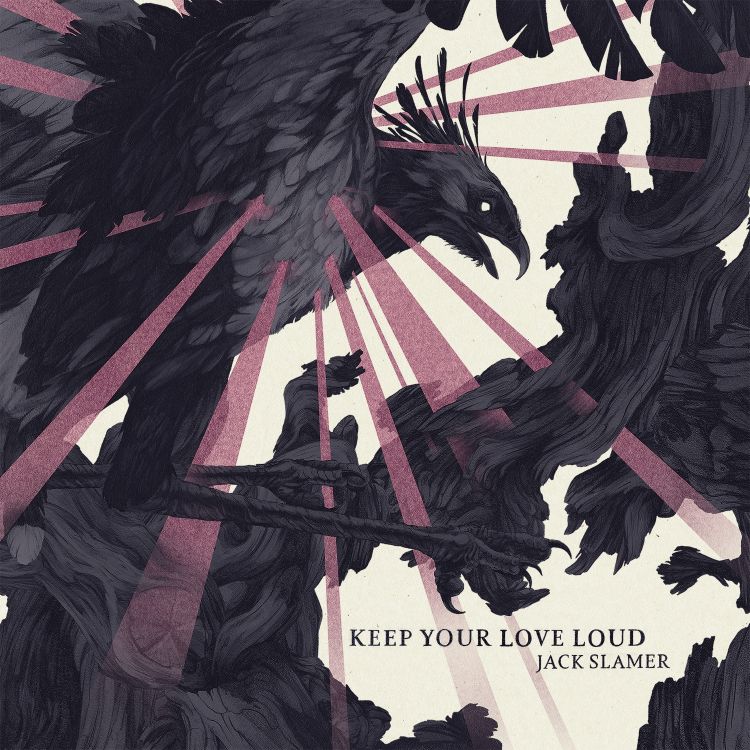 JACK SLAMER-Keep Your Love Loud
Nuclear Blast Records
Very recently this magazine published an interview with the Swiss retro-rockers Jack Slamer. Their third album 'Keep Your Love Loud' came out late November last year and brings us ten swinging seventies rock inspired heavy rock with a modern twist.
In the interview bands like Deep Purple, Led Zeppelin and Rival Sons were mentioned as possible influences and when you browse through the album you can sense the 'feel' of those mentioned groups coming through in the music. But it would be far from fair to say that Jack Slamer is not trying to create their own 'thing' on 'Keep Your Love Loud'. It is an album that just feels right, it gives a certain familiar feeling indeed, it has got punch, it has got some grit but also a lot of melody and determination. What I like the most is the constant character of the songs, they are all good fun. It is not that these lads try to overachieve with a blasting tempo, exorbitant guitar work or power vocals. No, it just nicely flows along and the musicians involved do know their trade without trying to outshine each other.
Obviously a singer quite often determines the sound and character of the album and Jack Slamer has a vocalist who just has the perfect touch for this music. Florian Ganz is the right man at the position, he has enough power in the voice but always uses that to make the song better. If Rival Sons would ever need a new vocalist Florian would be a serious option in my book.
I find it hard to mention individual songs as for me they form a tight unit and there seems to be a certain bond between them. I would like to make an exception for closer of ,,Bouquet Of Decibels'' that is not only the heaviest song of the lot but with its killer riff also the one that just manages to peak above the rest. If above mentioned bands are of interest to you it might be an idea to lend your ear to 'Keep Your Love Loud'. You will be tasting and hearing some fine tunes all together.