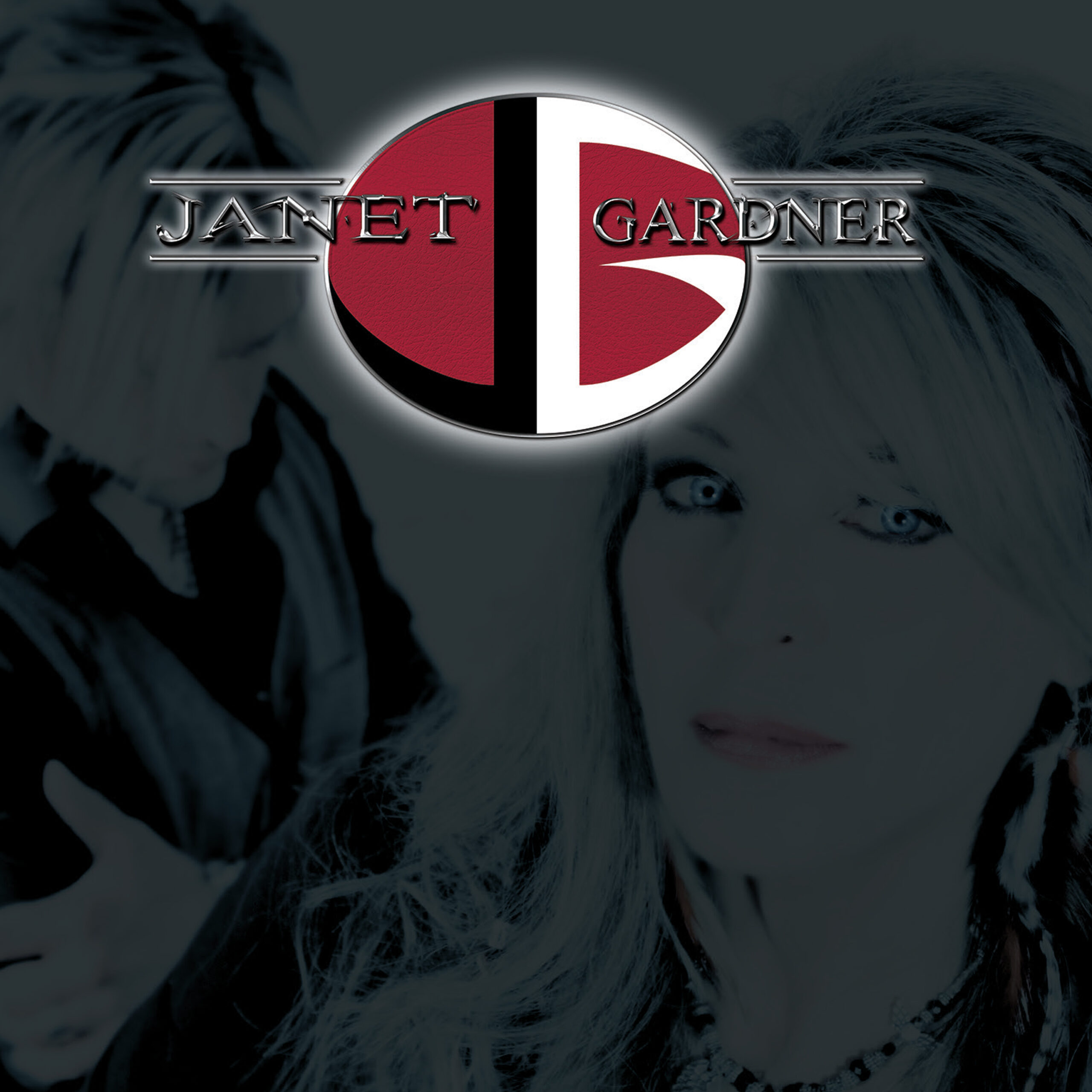 JANET GARDNER-Janet Gardner
Eternal Sounds Records/Pavement Entertainment
Janet Gardner is known as the attractive fronter of 80's melodic all female band Vixen who piled chart success during their short lived heydays. ,,Edge of a Broken Heart'' (Richard Marx/Fee Waybill) and the Jeff Paris penned hitsingle ,,Cryin'' still warp me back into the comfort of the hair metal fun days. And lets not forget all the other gems on their debut… Even though the band is still around with Gardner reunited with Share Pederson (bass) and Roxy Petrucci (drums), it is clear that Gardner had to take things in her own hands with her music standing far from the band's noticeable sound. Together with producer/songwriter Justin James she penned the bulk of her debut album and it shakes off the rumble of her musical past with a blast.
"Suckers….Dirty motherfuckers'', ,,Rat Hole'' directly makes clear Gardner taps her music from a different barrel than the sugar coated Vixen tunes of the past. Loud mouthed, tongue in cheek, and direct she rumbles onwards with riffs spitting in an industrial tinged surrounding. Gardner's voice holds up well, growling and screaming. Emotionally charged and with grit and gravel the music unites hard rock influences from the last decades under the Gardner banner. She kicks into form with ravishing passion. ,,Hippycrite'' kicks into gear with Janet growling over loud riff driven hooks. The fun however really starts when Gardner paws into the 80's with the immaculate, yet modern tinged, pomp rocker ,,If You want Me'' were she displays her typical fuzzy vocals. ,,Candle'' is kicked into gear but instantly taps the melodic vein of the Vixen heydays. Musically and lyrically the song revives the spirit of the past and is a perfect homage to passed loved ones, without shedding tears. Mega melodic and towering chorus with Gardner in pristine form, bring it home beautifully. It's lacking the impressive drive and turmoil of ,,Lost'', the best song on the album, but captures the imagination with overwhelming honesty. Somewhat sugar coated but the modern production mapped out by James is binding past and present perfectly on both tracks. The reoccurring riff and the persistent drum-bass pump create a framework, metallic and melodic. The solid bass-drum interaction from the songs intro returns in ,,Your Problem Now'' with whammy guitars setting the 90's mood. Steering clear of the Vixen ,,Tangerine'' depressive mood set, the chorus is uplifting and ear mingling. ,,The Grind'' is again forward marching with industrial glances over melodic pitched vocals, spitting fire over the chorus whilst slick on the bridge. The mandatory ballad is one of serene beauty. ,,Best Friend'' is volatile as it is sticky. It's a hard to catch intense and subtle track, with heartfelt lyrics and ditto instrumentation. ,,Let It Be Over'' is a track with a uniquely constructed perverse towards a multi layered second section that blooms melodically with passionate vocals and great musical interaction. It's a song that needs time to grip you, but eventually won't let you go.

Janet Gardner's self-titled debut offers a different view upon the vocalist and delivers a wide spread array of melodically interesting tracks, penned and performed by Justin James and Gardner herself. Songs with attitude align perfectly with Gardner's pompous glittering past and it's especially impressive to hear the diversity in musical and vocal dynamics. Although likely it won't reach loads of new followers, it should attract a wider audience than only Vixen minded fans.
But if it will hold up in todays flood of releases, I tend to wonder….