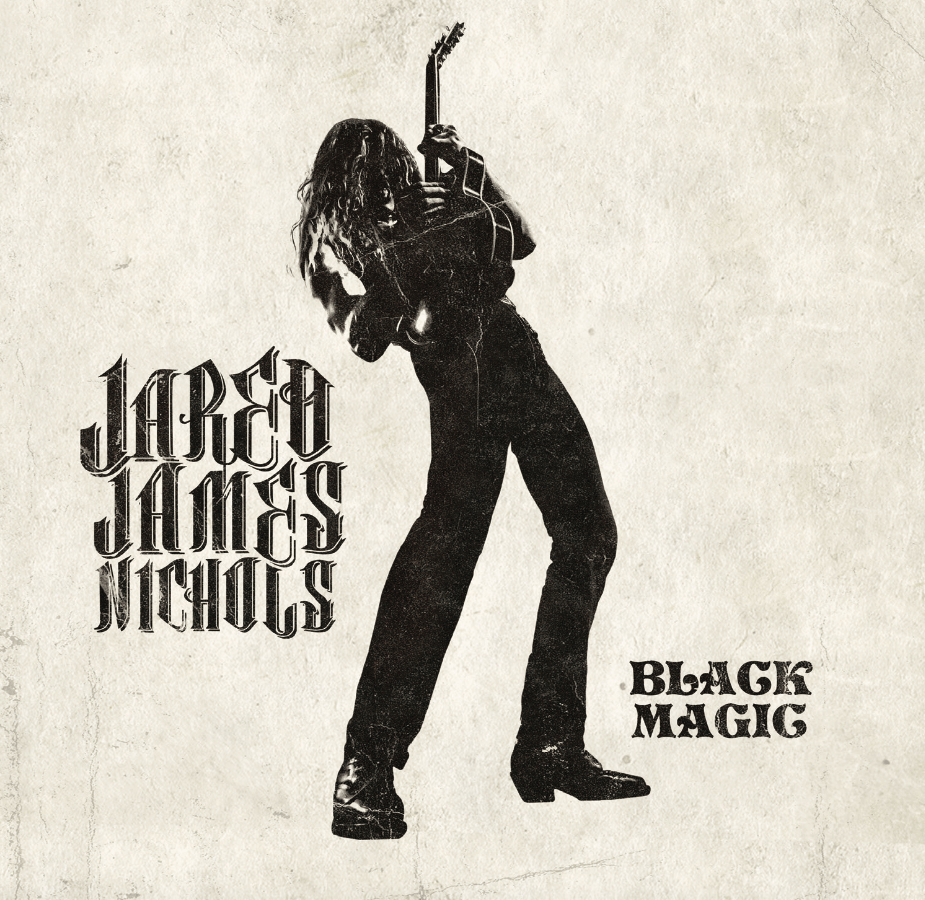 JARED JAMES NICHOLS-Black Magic
Listenable Records
I find it a bit surprising that a talented and upcoming bluesy guitar slinger like Jared James Nichols (hailing from Wisconsin but living in Los Angeles) is signed up by a French record label as his stomping ground is first and foremost in America although Nichols and his two compatriots Erik Sandin (bass) and Dennis Holm (drums) did already tour Europe supporting Glenn Hughes. A support role is something that this band is familiar with as they also shared the stage with ZZ Top, UFO, Saxon and several others. It is a sign that Nichols is ready to work hard on his career slowly but surely making steps forward in order to get more recognition.
Les Paul Custom
'Black Magic' is his second full album. The first one 'Old Glory And The Wild Revival' came out in 2015 and was already very promising including some shit hot live tracks as well. Also the EP 'Highwayman' was not a bad release by Nichols. The funny thing is that he has nick named his favourite Les Paul Custom guitar 'Old Glory'. Old Glory is certainly roaring on 'Black Magic'. Nichols is being seen as a blues rock singer/guitarist and judging on what he delivers on 'Black Magic' it is a description that is justified but not completely accurate as Nichols is also a guy that shoves a lot of hard rock and heavy rock elements in his music. The riff that dominates ,,Keep Your Light On Mama'' is pure hard rock orientated for instance.
Flashy, cocky and ballsy
As singer Nichols sounds already a lot more convincing in comparison with his first CD and in general the many gigs have helped his band becoming a tight and quite a heavy outfit. People that like guitar riffs and solos galore will lick their chops when they inspect 'Black Magic'. Nichols really goes to town in a style that is flashy, cocky and ballsy. The only dissonant on the album is the last song ,,What Love'', which is completely different from the rest and a bit boring perhaps. But looking at the overall picture that 'Black Magic' gives us the conclusion can only be that Jared James Nichols is on his way, loud, proud and with Old Glory leading the way!