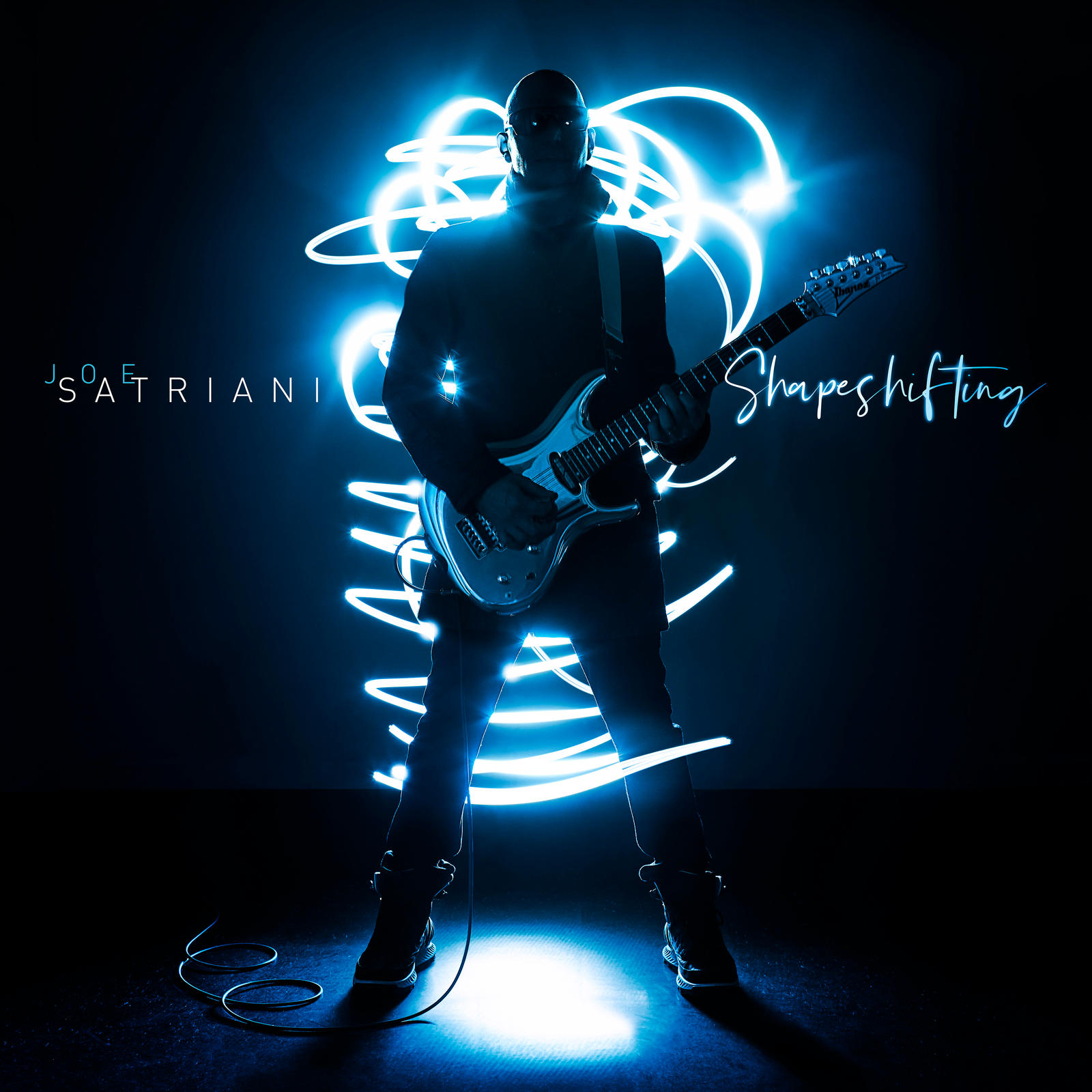 JOE SATRIANI-SHAPESHIFTING
Legacy Recordings/Sony Music
As I consider Joe Satriani, aka Satch, to belong to the five best guitar pickers of this universe, I always look forward to his new album. 'Shapeshifting', his 17th studio album, is compared to his previous one 'What Happens Next', a lot more experimental and even more melodic. In fact I can truly say that 'Shapeshifting' will enter my personal Satriani album top 5 with a loud blast.
This new album contains 13 tracks and almost all of them are filled with awesome riffs, hooks, arpeggios, solos, melodies and finger tapping galore; proving again (unnecessary of course) that Satch is a truly remarkable guitar player indeed. 'Shapeshifting' kicks off with the "monstrous" title track, being a heavy, complex guitar supernova as the track is packed with weird, howling solos and in this track Satriani really lets his guitar do the talking! In fact, the entire album is almost a guitar highlight (orgasm) with maybe the exception of the rather "simple" ,,Yesterday's Yesterday" (a kind of folky song) and the almost lullaby-like ,,Waiting", featuring piano and guitar. The rest of the album is flawless, sheer guitar magic indeed; take e.g. ,,All For Love" (a superb ballad with an amazing melody), ,,All My Friends" (melodic up-tempo and soooo Satch), ,,Falling Stars" (cool ballad with spiritual melody) or ,,Perfect Dust" (super swinging up tempo and melodic), which really is a feel good song; so play it LOUD! The weirdest song, with the weirdest title ,,Ali Farka, Dick Dale, an album and me" is almost a jam session and in the fast ,,Nineteen-Eighty" Satch is almost faster than the speed of light. In my opinion 'Shapeshifting' is one of the best Satriani albums in a long time – although he has never made a bad album of course – and that is mainly due to the diversity in the songs and the experimental characteristics of some of the tracks.
So, guitar lovers, freaks and aficionados here is an album you cannot and may not miss!!


#joesatriani #satch #guitarhero #headbangerslifestyle #hbls #awayoflife #sonymusic