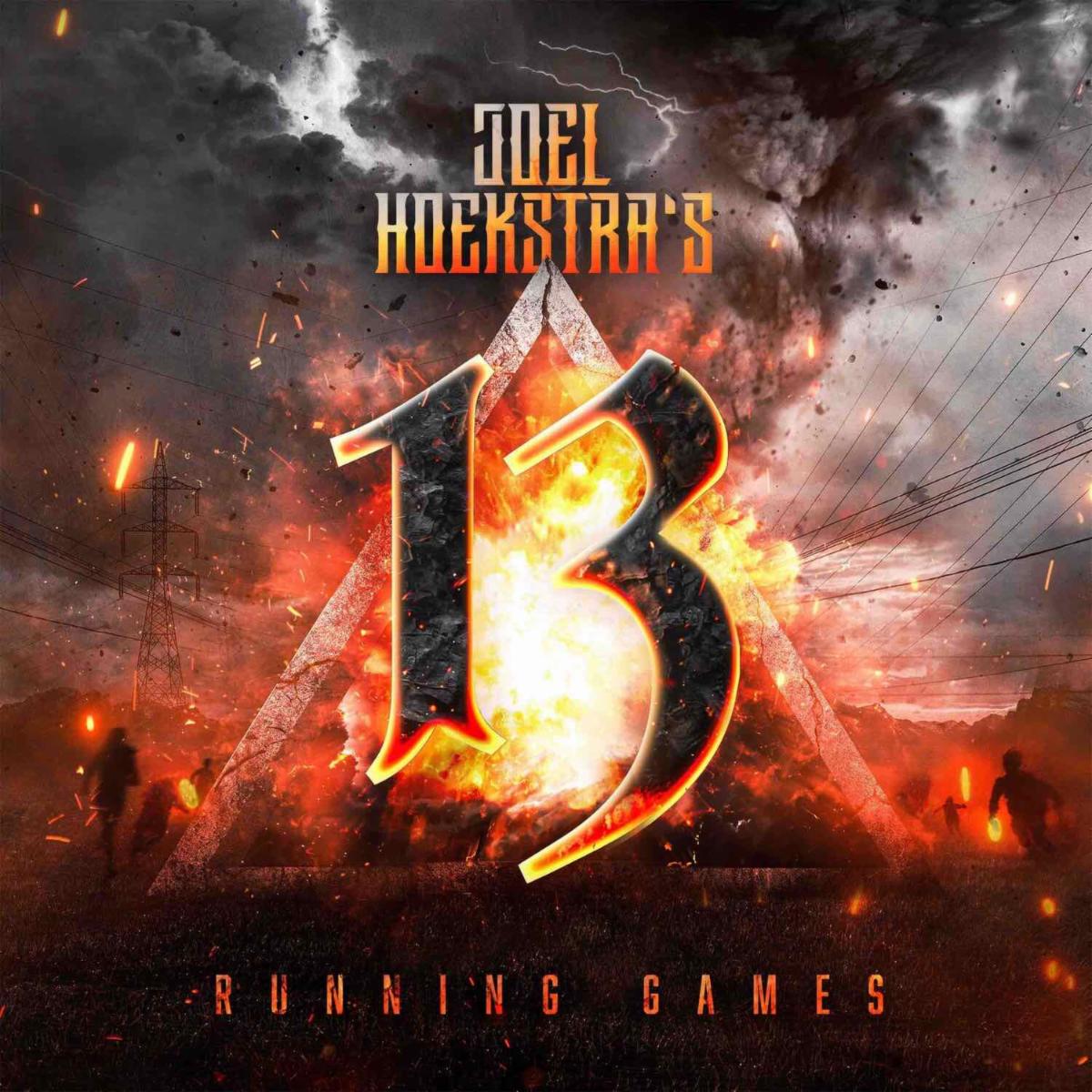 JOEL HOEKSTRA'S 13-Running Games
Frontiers Music srl
Guitarist Joel Hoekstra is, as we all know, currently a member of Whitesnake but he has done so much more. Think about Night Ranger and Trans-Siberian Orchestra for instance. A bit later this year he will release an album on which Inglorious vocalist Nathan James and Stryper's Michael Sweet are also very involved with but before that is the case Joel presents his second album under the Joel Hoekstra's 13 banner.
The first one was released in 2015 with the title 'Dying To Live' and featured different singers like for instance Jeff Scott Soto who has also contributed on this album but mainly as a back ground singer. On the first (overwhelming) track ,,Finish Line'' you will discover mister Soto clearly in the back ground. The main vocalist is Russell Allen (Allen-Lande, Symphony X, Trans-Siberian Orchestra, Adrenaline Mob) who proves to be an excellent choice when you hear the songs and the style in which they were written by Joel. These songs needed a power vocalist and they got that and so much more.
The line-up is finger licking good anyway. Vinny Appice and Tony Franklin laying down the dynamics and basics, Derek Sherinian adding his magic on the keys (including some tasty solo spots for him, duelling with Joel at times) and add to that the mighty riffs and brilliant solo work from Joel plus Russell's mighty voice and you have a winning combination or not? A lot also depends on the quality of the song writing and the execution plus total sound. I can tell you that 'Running Games' ticks all those boxes with an ease and quality that seems to be second to none. ,,Finish Line'', the furious ,,Take What's Mine'', the superb subtle title track, I could go on some more but I don't want to spoil your journey. Discover for yourself how incredible good this record is. A mature sound, excellent instrumentation, this record has got it all folks! Got any doubts? Look at the clips for the songs ,,Finish Line'' and ,,Hard To Say Goodbye'', they will take any doubts away.