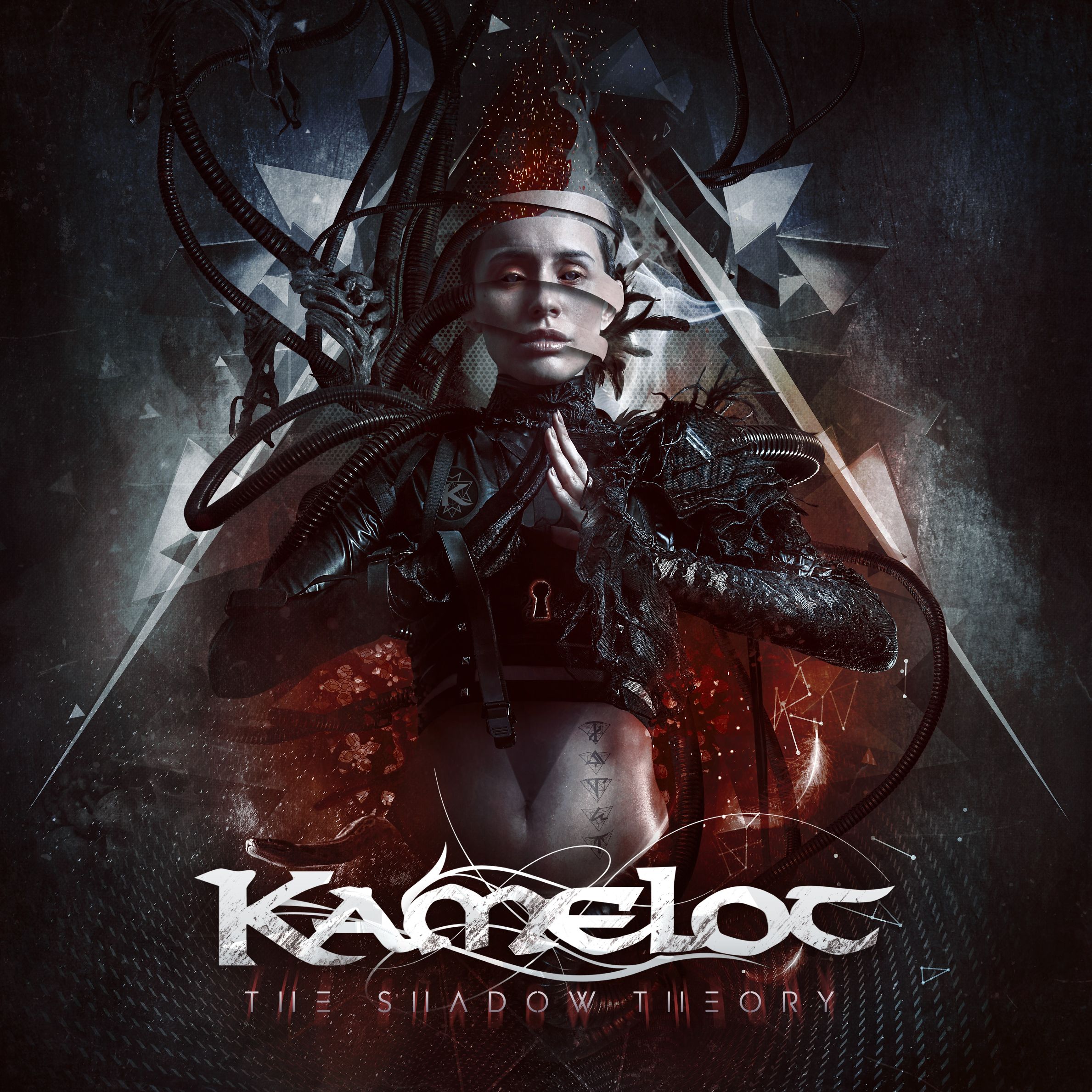 Review | Kamelot – The Shadow Theory
Napalm Records
When singer Roy Khan was replaced some six/seven years ago I was not very amused as for me the voice of Khan was the outstanding element in the music of Kamelot. But band leader/guitarist Thomas Youngblood found a very strong and adequate replacement in the person of Tommy Karevik. It took me a little while to get used to his voice but on the 2015 CD 'Haven' he was good and on the latest work of art 'The Shadow Theory' the man is just outstanding and at certain moments very impressive. When you make the music that Kamelot produces with songs that have mood and tempo swings galore your first ingredient is a singer that can adept to those 'swings' and Karevik manages that very nicely on 'The Shadow Theory', a concept album but that should not come as a surprise with Kamelot. Bombast, fantasy, melody, versatility, heaviness, a touch of softness, colourful sounds: it are all elements that fight each other for a place in the music and they all get their spot but above all this album is about songs with a thought behind it. The CD takes the listener through a maze of emotions and musical highlights. The heavy musical elements compiled in a song like ,,Amnesiac'' combine great with Karevik's singing. Probably one of the best songs on this CD that is a reflection of how the band members see the current state of the world and civilization.
KAMELOT AND SASHA PAETH
As has been usual for the group they again used producer Sascha Paeth (who could be seen as an extra band member when you look at the history he and Kamelot share together) so at the end of the day the overall result might not carry too many surprises but it has to be mentioned that there are some slight industrial elements there that have creeped into the sound without changing the direction in a dramatic way. It just gives the total package a bit more taste. As on previous albums the sound of Kamelot is rich and full of variation and most of the songs are very intriguing, complete with a versatile build up and strong intense musical performances. It seems that later this year Kamelot is planning live recordings for a DVD so it can be expected that several songs of 'The Shadow Theory' will be selected. After more than 25 years in existence it is clear that Kamelot is still as resourceful as ever and their fans should be happy with this CD that delivers all the typical elements and even a tiny bit more as the total package this time sounds a bit heavier in comparison with its predecessors. For a more detailed explanation of the concept of this CD please read the HBLS interview with Kamelot here.
About
Kamelot is an International modern symphonic metal band formed by American guitarist Thomas Youngblood in 1987. The band has a extensive discography, a great live reputation and worked with many guest musicians over the years.
Genre
Modern symphonic metal
Website
https://kamelot.com/
Social