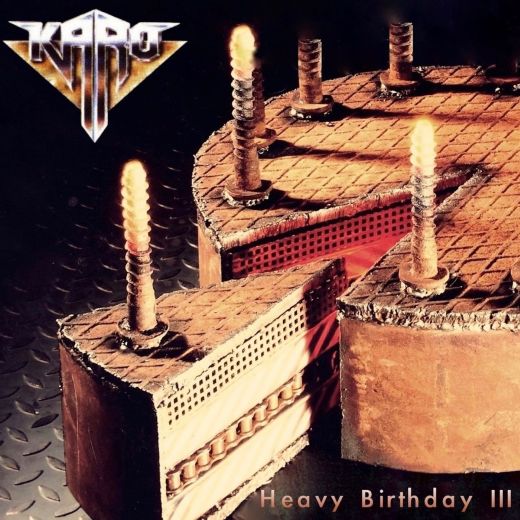 KARO-Heavy Birthday III
Independent
In the eighties, German KARO signed for a solid melodic rock release with their debut `Heavy Birthday' in 1988, after which the band soon disbanded. An album, which later mainly gathered attention because of its sky-high prices paid by collectors of the genre. The attention caused the debut to be reissued on the also demised MTM Classix label, 17 years later. Founding member and keyboard player Karo Straub released `Heavy Birthday II' in 2017, to be followed by this third birthday. Another collection of unearthed songs from the debut days.
The band managed to release no less than 3 albums with the same title already, made up from tracks recorded during the sessions of the first album. They never manage to shake off the reason why they didn't become a household name in melodic rock. The first album, being a pretty solid release in line of German releases from Craaft and Roko, still fell far behind. Overall `Heavy Birthday' featured 2-3 memorable songs and with that being said, the following 2 birthdays appear totally obsolete.

All tracks were recorded and composed in the late eighties and sound accordingly. Then already uninspired and missing the spark, nowadays they sound way to dated. Musically it is pretty solidly crafted, but Karo never manages to win you over, especially as vocalist Lutz Salzwedel makes your hair stand up straight with every vocal line he delivers. He either howls or roars with a severe German accent, and never in line with the music presented. Totally isolated and constantly drilling for your nerves, the man manages to kill your mood and have you crave for moonshine to prevent from nightmares. Heavy painkillers didn't even make me finish listening the entire CD through, and 4 songs in I dwelled in anguish with severe headaches and bleeding eardrums. Sheer torment.

Discard!