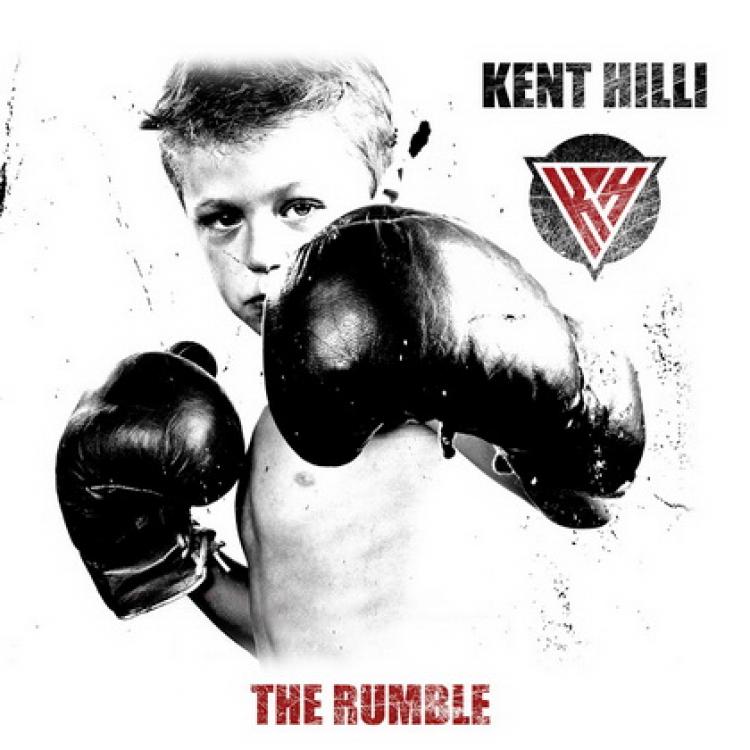 KENT HILLI-The Rumble
frontiers music srl
For me Perfect Plan is one of the biggest and best new groups coming out of Sweden the last three/four years or so and their main weapon is without any doubt vocalist Kent Hilli, who in my humble opinion sounds as the younger brother of the late great Jimi Jamison. So far Perfect Plan has released two stunning albums ('All Rise' and 'Time For A Miracle') plus an EP with cover songs ('Jukebox Heroes') while Kent also participated on the Restless Spirits album created by Tony Hernando.
Now it is time for his first solo-album for which Kent wrote the bulk of the material while also people like Alessandro Del Vecchio and Michael Palace co-wrote some stuff. For the instrumentation Kent worked together with Michael Palace who is a multi-instrumentalist/producer. This duo together struck gold. Do not expect a copy of Perfect Plan as the songs on 'The Rumble' have turned out slightly heavier but always melodic and accessible to the core. Do not expect a copy of the albums that Michael Palace released under the Palace banner like 'Rock And Roll Radio' or Master Of The Universe'. It is more a mix of all those records but then performed with even more punch.
What is also a major plus is the balanced manner this album is equipped with up-tempo rock, more sophisticated stuff and an occasional ballad. Put together in the right sequence to optimise variation. Never ever you get the feeling that you are listening to cliché stuff as the songs are really well composed, easy on the ear but yet with enough crackle. AOR and melodic heavy rock with something extra in the form of outstanding choruses, great vocals and a very intense instrumentation. Add that all together and you are confronted with a top-notch melodic rock record. I just hope that Kent Hilli makes good decisions for his future career and that he chooses his projects wisely to avoid overkill. 'The Rumble' is a must have album for AOR and melodic rock fans.