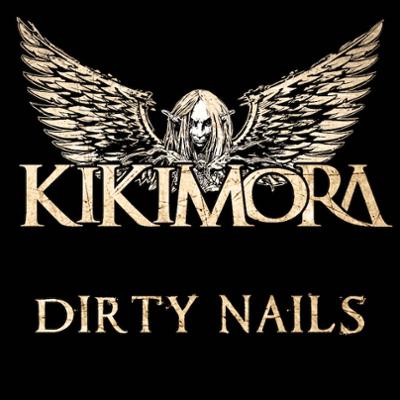 Review | KIKIMORA-Dirty Nails
Escape music
Melodic heavy rock with a big classic touch coming straight out of Bulgaria is not something we encounter on a daily or even monthly basis, do we? We do find in the line-up of this band a person that we have met before. Guitarist/composer/producer Nikolo Kotzev moved to Finland in 1989 where he joined the band Baltimoore with singer Bjorn Lodin before starting his Brazen Abbot project. With that band he released a handful of albums working together with several famous names like Joe Lynn Turner, Göran Edman and many more.
NOSTRADAMUS
He then surprised the rock scene with his 'Nikolo Kotzev's Nostradamus' album, a rock opera that was utter brilliant. People like Sass Jordan and Alannah Myles were just a few names assisting Nikolo for that project that is actually a must for a fan of melodic heavy rock. At the time of recording the record company that was supposed to release that record went bust. Luckily SPV stepped in to save this little diamond.
KIKIMORA
Some ten years ago Kotzev moved back to Bulgaria where he started the band Kikimora with as one of his goals bringing music and lyrics written in the Bulgarian language. For the 'Dirty Nails' album Nikolo Kotzev wrote English lyrics and landed a deal with Escape Music in the UK. Already out a few months 'Dirty Nails' only landed recently in my CD-player. I must admit that I am pleasantly surprised by what I have heard. The eleven songs on 'Dirty Nails' have very classic features.
This is an album that will please fans of Rainbow, Deep Purple, Sapphire and Heaven & Earth for sure. Kotzev still knows how to write a great tune and in vocalist Nikola Zdravkov found the perfect voice to bring the songs to life. Add to that big Hammond B 3 contributions by Alexander Antov, Nikolo's hearty riffs and tasty solos plus a very solid rhythm section in Nikolay Todorov (drums) and Nikolay Tsvetkov (bass) and you are dealing with a full-blown melodic rock album that deserves a bigger audience.
ORIGINALITY
Okay, originality might not be the albums biggest merit but you have those occasions where that doesn't matter that much. 'Dirty Nails' is such an occasion as the music and vocals are excellent. And Kotzev has also provided a sparkling sound and production. Check it out if above mentioned groups appeal to you.