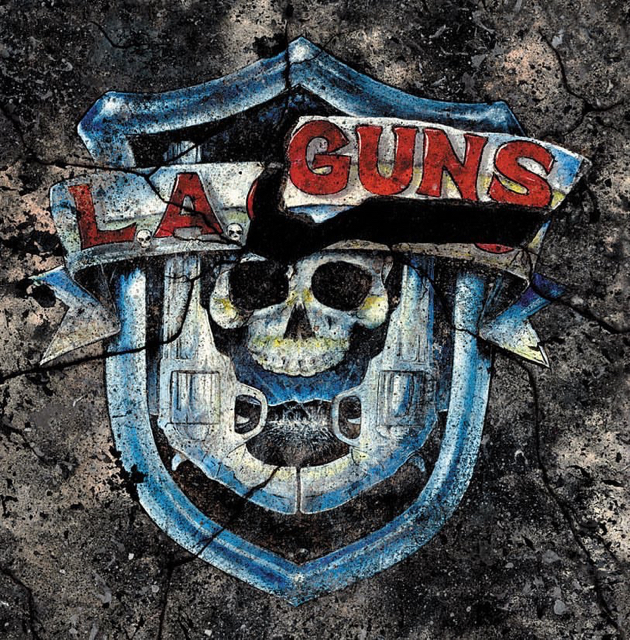 Review | L.A. GUNS-The Missing Peace
Frontiers Music srl
L.A. Guns never made it to the big time status. They started out around the same time as Guns N' Roses, guitarist Tracii Guns was for some time in a band with Axl Rose, but where Axl Rose became famous Tracii Guns became just another L.A. based guitarist that had a good band. Oh yes, the first L.A. Guns records ('L.A. Guns' and 'Cocked And Loaded') were really great, maybe almost reaching the level of 'Appetite For Destruction' but things did not work out.
Line-Up Changes
Numerous line-up changes, fights and a handful of mediocre albums kept coming and for quite a while there were two versions of L.A. Guns in tow. There was never even any sort of stability around the band. Since about a year or so clarity has been restored since singer Phil Lewis and Tracii Guns buried the hatchet and maybe realised that one can't properly function without the other. These days also guitarist Michael Grant, drummer Shane Fitzgibbon and bass player Johnny Martin have found a spot in the band and if I am not mistaken I believe that 'The Missing Peace' is the 15th album in the history of L.A. Guns. And judging on the twelve tracks there is still hope for L.A. Guns.
A Cat On A Hot Tin Roof
English born Phil Lewis will never be the world's best singer, but hey Axl Rose is not either. Lewis has a type of voice that just fits in with the straight forward sleazy rock and roll that L.A. Guns has been playing in their career. Lewis knows how to bring it across and he sure has his moments. For instance on the emotional ballad ,,Christine'', he sounds really genuine and honest. But the band is at their best when uncomplicated material is being played with Guns playing some really cool parts and Lewis sounding like a cat on a hot tin roof, raw, emotional and right in your face.
Rock And Roll Raunchy
Songs like ,,Speed'' (indeed quite fast), ,,Sticky Fingers'', ,,A Drop Of Bleach'', ,,Baby Gotta Fever'' and ,,Kill It Or Die'' show a pure rock and roll raunchy and sleazy band at work at a high level, while ,,The Flood's The Fault Of The Rain'' emphases again on the softer side of the group. I am not saying that L.A. Guns has approached the level of their first two, three albums, but 'The Missing Peace' beats everything they have done since.