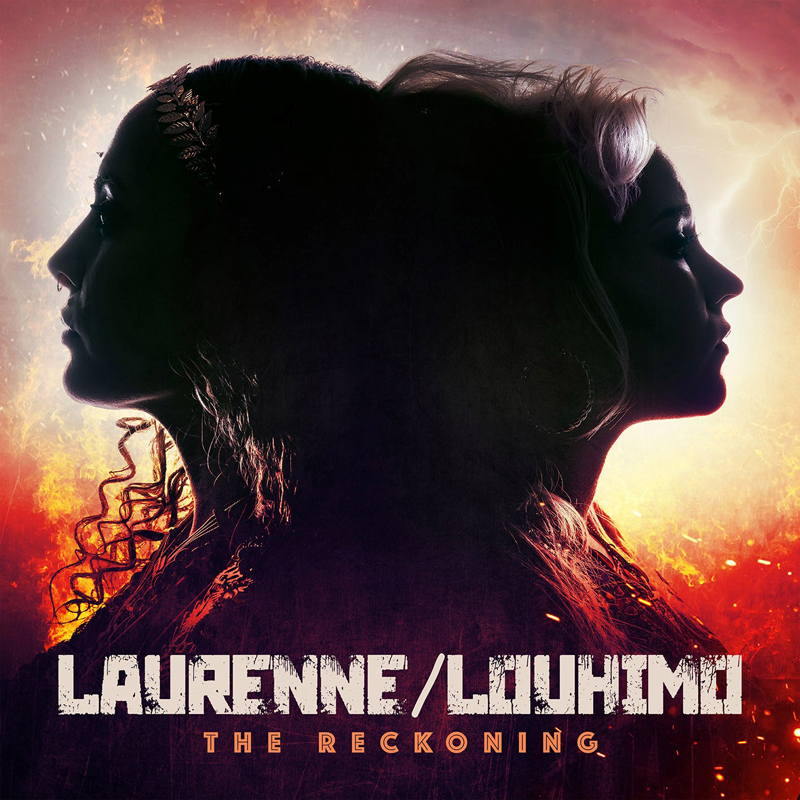 Review | Laurenne/Louhimo – The Reckoning
Frontiers Music srl
Netta Laurenne [Smackbound] and Noora Louhimo [Battle Beast] are two outstanding singers hailing from Finland who have joined their vocal forces on their debut `The Reckoning'. And no doubt this is a force to be reckoned with!
It is actually amazing that Netta and Noora have such similar sounding voices, equal vocal power and edge, the same intensity and confident attitude and mainly differ in nuances, which makes this collaboration brilliant.
`The Reckoning' contains ten strong and fresh sounding songs that are written and produced by Netta and her husband, music producer, guitarist Nino Laurenne [Thunderstone] and is meant as an ode to the exciting sound of 80s heavy metal and (melodic) pounding hard rock. The format suits these ladies perfect and not only do they slay the vocal parts with devotion and joy, they also deliver the message in the lyrics loud and clear. `The Reckoning' sounds varied, fierce and powerful and it features tons of melodic appeal and grand anthem-like choruses. The admiration for legends like Judas Priest, Iron Maiden and Dio are coming to the surface in kick-ass tracks like ,,Time To Kill The Night'', the razor-sharp ,,Bitch Fire'', ,,The Reckoning'' and heavy loaded ,,Tongue Of Dirt''. The Eastern vibe in ,,Dancers Of Truth'' creates mystic and hard rock from a slightly different angle. To me the biggest anthem is by far ,,Striking Like A Thunder'', a song that has such a fantastic chorus, melody, tempo and dynamic and potential to become a huge hit. Netta and Noora are the main attraction of course but let's not overlook the guitar qualities of Nino because this guy knows damn well how to fill in the songs with great fiery guitar solos, melodic hooks and effective metal riffs. To create an overall big sound he is not afraid to involve keyboards as well. The album is filled with heat, excitement and head bang worthy material but Laurenne/Louhimo also slow down with ,,Viper's Kiss'', that reminds me of Vixen and Heart, and then there is the beautiful power ballad ,,Hurricane Love''.
Netta and Noora rock the house with `The Reckoning' and show they are truly meant to collaborate. I can't wait to see them on stage together and what they have in store for us on a next album. Highly recommended!