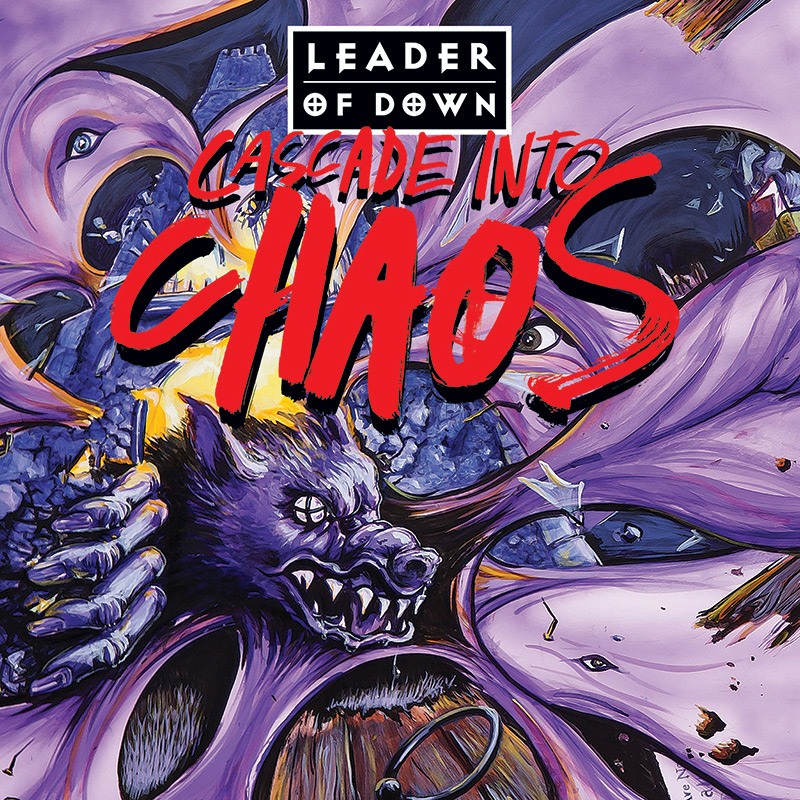 LEADER OF DOWN-Cascade Into Chaos
Cleopatra Records
New music from dead people, we know it all and have heard so much crap getting released of artists that are no more. Leader Of Down is different though. The band was formed already ten years ago by the former Motörhead guitarist Michael "Würzel" Burston and bassist Tim Atkinson.
Due to the fact of Würzel's dead in 2011, the remaining member Tim Atkinson finally brought this gem together for a release. It's not only going to deliver the last music Würzel has ever written but contains also guest appearances by Lemmy Kilmister and "Fast" Eddie Clarke. To round up the guest list, you can also hear the luckily still alive Phil Campbell and close Motörhead friends Whitfield Crane of Ugly Kid Joe and Lee Richards [formerly of Godsmack].
`Cascade Into Chaos' is not a milking-the-cash-cow-album, it's rather a celebration of great artists that all left this earth way too soon.