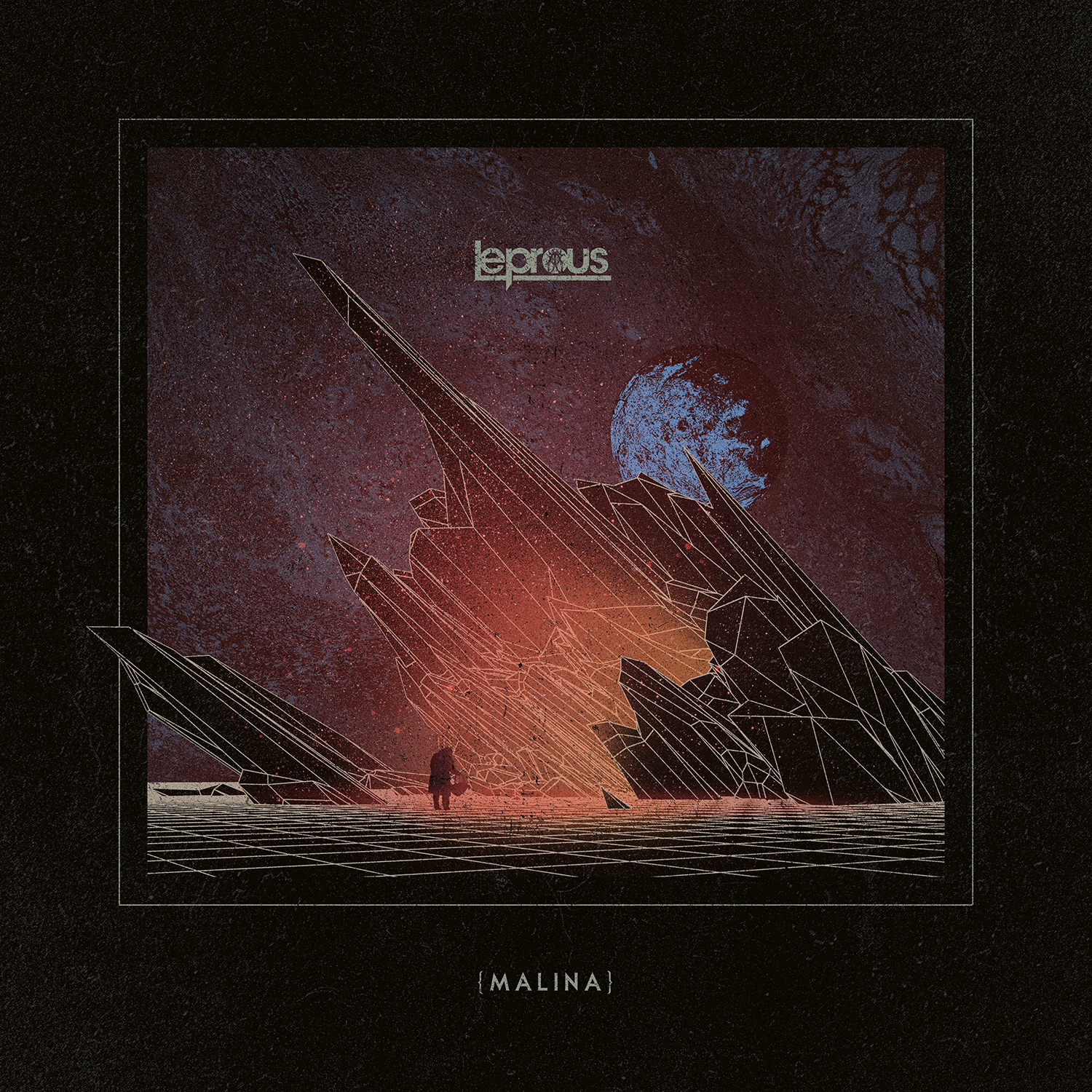 LEPROUS-Malina
Inside Out Music
Leprous' `Malina' is quite an adventure!
The band has morphed in the past with every new release and seems to shed skin during the tours to follow. Their newest loot is as intriguing and powerful as its predecessors even though it is pawing into different styles and moods. The melancholy is present as is an overall more direct, call it poppy, feel to the songs, without losing the band's captivating thrive. Tarnished metal rooted progressive scales are easily blend with more melodic tinged segments creating a somewhat ominous and melancholic atmosphere diving steep into blistering power, set ablaze by Baard Kolstad's signature thundering drum style. Together with co-founders Tor Oddmund Suhrke and Einar Solberg, he makes the Leprous heart beat with the band's trademark ingredients.
Leprous carouselled towards another new line-up for `Malina' but the bands focal characters are still intact and even though the band has shed skin once again, they maintain to guard the band's signature style and elements. New guitar player Robin Ognetal adds poise, but bass player Simen Daniel Lindstad Børven (what's in a name) immediately adds persistence to the bands overall sound. The low end delivered is spot on and pushes the envelope for Einar to deliver his best vocal performance to date. Opening all registers Solberg digs in deep, abandoning his loud spit vocal style focusing on a more melodic gutted diversity, instantly adding more persistence to the toning of their music. Holding back on his harsh overhaul pushes into melancholic and heartfelt cinematic scenery lining up perfectly with the lyrical content. All seems to fall into place and at times Leprous sounds like a metallic cross blend between Tool, Muse and Radiohead, without losing sight of their typical sound. `Malina' makes countless styles and the Leprous past collide in a graceful manner….
The arrangements are impressive with string sections interlaced with the multi-layered vocal parts providing depth and intensity. ,,Illuminate'' bonds all of the above and is driven by guitars without spitting riffs. The song evokes a dense sonic rendition of `The Congregation' album as it runs by in dramatic surroundings. An ominous urge is present with echoing guitar-keyboard interaction whilst Solberg's vocals are triumphant and powerful. Utterly brilliant are the catchy ,,Stuck'' and ,,Captive'', both miles apart yet stylish perfectly in line with the bands sound and depicting the diversity and progressive attitude of `Malina'. Fans of the old days will find joy in the opening ,,Bonneville'', the hard to devour progressive grooved track, less accessible Leprous-tic crafted metal. ,,Coal'' brings out the best in Kolstad's double kicking power and compulsory riffing from the guitar duo. The album intentionally seems to go out with a bang on the solid grooving ,,The Weight Of Disaster'' in style, but the band twists into form another highlight at the very end with ,,The Last Milestone'', doing justice to its title as it is ethereally stylish with mournful and cinematic touches. 7 Minutes and 30 seconds it sounds like an operatic evolution of the Leprous sound with dramatic string arrangements coercing into a dramatic and haunting medieval spirit. It's stripped down to its bare essence with Saint-Saëns' ,,Danse Macabre'' (the solitude of the violin) more than once coming to mind. ,,The Last Milestone'' puts out the shimmering light of the candle with a spiritual blow, making `Malina' end in near-tragic circumstances but also having you reach for the repeat button on the spot. It lines up the musical diversity of Leprous' new album and challenges the listener over and over again, revealing more of its beauty and powerful passion with every spin of the disc. Headphones not mandatory, but they do add up to the pleasure.

A must listen for all…. And, allow `Malina' time to nest in your head.